Every business must pay attention to its business development: How? So, what department of your enterprise deals with business development? Enterprise business development is an important business objective so much that it must have a dedicated department/section that handles it. That means, even if your business is a small one, somebody must be responsible for this your business objective. You as the proprietor can take care of it. The fact here is that every business must pay attention to its business development. Doing this is to determine all those achievable goals. It' also determines all relevant functions that will lead to achieving those goals. In fact, it's creating strategic goals with strategic functions to be achieved strategically.
Business Development for growth and development in Nigeria:

As a matter of fact, busines development is to propel you business growth and development. SMEs are to be strategically manged for economic growth and development of Nigeria and in fact, any other country. So, what department or section of your business handles this? A you can see, this is one of the aspects of this subject matter you should pay attention to.So, what are your business development goals? Can cessummit.com be of help to you in this regard?
Related Topics:
The Question & Answers:
Yea! The following question must be answered.
Where does business development fall under in your business organogram?
Can business development be part of marketing?
Can I get a consultant business development service provider?
What is the role of business development and its process steps?
Truly, if you must understand this subject matter, you have to understand these questions. However, we have provided solutions to each and every one of them as in the highlighted links. You have to visit them for their various solutions. So, what, exactly, is Business development? And what are its strategies? Please, read on starting with out business development service examples.
Business development examples:
We have listed here also some of the business development services you may need to grow your business from a Lean Start
to a robust growing business. These are what we offer to support your business startup and growth programs. Follow the highlights to know more about them.
As matter of fact, you can follow the links to know more about each of your desired business development services.
Blue Ocean Strategy:

We want to introduce the blue Ocean Strategy for your business growth and development. It's a modern business development strategy. This uses the principle of simultaneously pursuing product differentiation and low cost to open up a new market space and to create new demands. In fact, it's about creating and capturing uncontested market space and by that make competition irrelevant.
For the sequence of creating a blue ocean, companies need to build their blue ocean strategy in the sequence of buyer utility, price, cost, and adoption. This is to allow them build a viable business model and ensure that they profit from the blue ocean it is creating.
Blue Ocean Strategy Steps:
Blue Ocean Strategy – Creation of New Markets
Create uncontested market
Make the competition irrelevant
Create and capture new demand
Break the value-cost trade-off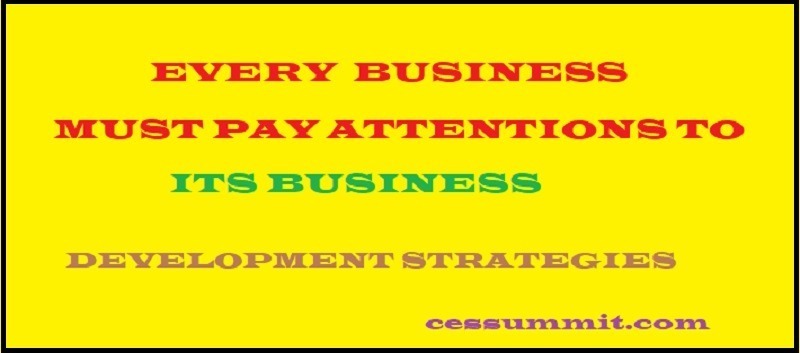 Business development can include many objectives:
As can be seen from the Blue Ocean Strategy model above, the objective of business development varies. So, there are those in need of those our services listed above too, and those that need more technical services. So, the objectives may include sales growth, business expansion, the formation of strategic alliance/partnerships, and increased profitability.
Now, which one of these re you interested in? And, which one can we handle for you? Our relevant business development support services will help you grow your sales and business expansion dream. In fact, all of these will increase your bottom line; profitability.
Is Business Development restricted to a particular department?
The answer is NO. Instead, business development activities extend across different departments. You can visit and check on the scenarios for proper understanding of this effect. One thing you will learn there is that a sales growth goal or business expansion goal will concern all aspect of the business. On the other hand, it will impact all aspect of the business. So, business development activities extend to an includes sales growth, marketing, project management, product management, and vendor management. Again, networking, negotiations, partnerships, and cost-savings efforts are also involved. All of these different departments and activities are driven by and aligned with the business development goals. Did you get that?
Furthermore, is that development departments are also known as business development departments. And, its members are responsible for a number of key objectives inside and outside the organization. These objectives leverages on all we mentioned in the last paragraph. So, they study the products, services and operations of companies. This enables them in providing consultative helps where needed. In fact, they also analyze the business environment, to determine certain threats to the objectives. They work and rework the business SWOT analysis from time to time. So, threats or issues coming from government regulatory agencies are of concern to them. In fact, such regulations that imposes restrictions that impact their companies or operations are of utmost importance. Therefore, development professionals manage all of these so as to use their analyses to improve their company's sales and profits. Did you get that too?
The Growth Impacts:
As a matter of fact, a successful business development impacts every department within a company. So, every department participate and every department enjoys its returns too. So, when you are involved in the sales department, marketing, manufacturing, human resources, accounting, finance, product development, and vendor management departments, you are just one of the operating system. Remember, systems work together to achieve desired objectives. Does your business operations work as a system?
How does Cessummit business development services impact your business growth and development?
Hear our testimonies. Since our operations commenced some years back, we have helped so many startups stabilize and scale up. We did these by providing honest services to them. We have explained these in the business development examples paragraph above. You can red ore on our services in the next paragraph.
Read Also:
Was the article helpful?
The subject matter is that every business must pay attention to its business development. This must be done by creating strategic goals with strategic functions to be achieved strategically. We highlighted the Blue Ocean Strategy concept as necessary strategy for business growth and development also. All other aspect of this post is covered in our business development services programs.
Can you like and follow us?
This is important for us. So, we would like you to like and follow us via our social media buttons. Do send us feedback through the comment box and the mail platform below.
How to get the best out of this website:
You may need to search for more relevant articles on this subject matter. Then, we suggest you search this website for such articles. In that case, use the search button on the top of this page to search for your required content. Secondly, ensure you visited all the highlighted links on this page. These are how to get the best from this website.
Do you know how to contact us?
In conclusion, if you have need for our services, please contact us on +234 9053130518/08034347851 or emailing via cessummit0518@gmail.com.