Biz Start-up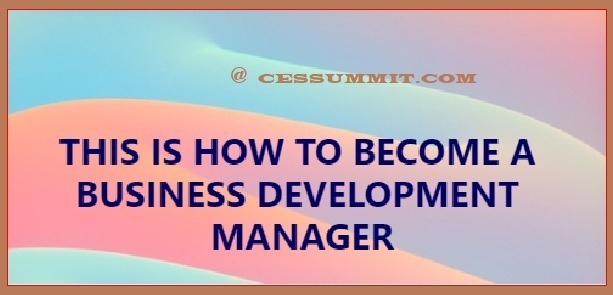 How can I be a good Business Development Manager (BDM)
How can I be a good Business Development Manager (BDM) – What top 3 strengths do I need to have to become a good business development manager? And what are those 7 Skills I must have as an excellent Business Development Manager? These and more qualities, characteristics and professional ethical issues are to be discussed here. Cesummit Business Support present these for Economic Growth and Development in Nigeria. They are some of our approaches in Empowering Entrepreneurs in Nigeria.
The Development Manager:
As a highlight, a busindss development manager must possess excellent communication & Interpersonal Skills. He must have a strong collaboration Skills. Other skills that he must have include Negotiation & Persuasion skills, Project Management Skills and computer skills. In fact, he has to possess Research & Strategy skills and Business Intelligence.
How can I be a good Business Development Manager (BDM)
Related Topics:
What department of your enterprise deals with business development?
Best Places for lucrative business in Nigeria
A Business Development Manager:
Cessummit.com has put in place excellent Modern Entrepreneurship Empowerment program aimed at Empowering Entrepreneurs. So, following our articles will do you a great favour. They are to equip you for entrepreneurial success.
So, Looking at this subject matter, you have to be one of the following types of business developer. A business development consultant or a business development personnel on employment or a freelance business development officer. Which one do you want to be? At any rate, this article takes care of all of them. So, sit down properly and start reading.
Therefore, if you want to become a good BDM – look at these:
A good Business Developer has an innovative mindset. That is what will enable you come up with unique ideas to elevate company targets.
You must have passion for the industry. That is what will help you put up efforts to stay up to date on new industry trends and to apply same to your company.
In addition, you must have excellent interpersonal communication. This again will enable you speak with clients, upper management and lower-level company employees accordingly.
Again, if you must be a good Business Developer, you should demonstrate superb customer service to maintain client relationships. This will enable them navigate company products or services.
Your Regulars:
Now, there are regular routines that you must carry on daily.
Yea! See, on a typical day, a Business Developer starts by reading articles about their industry.
He also sits down to review competitor data to come up with potential business ideas.
In fact, throughout the day, he participates in meetings with the marketing and sales teams to review sales goals and present ideas for new business ventures.
Again, he cold-call leads and talk to them about their company, products and services.
They also organize meetings with the company executives to discuss successful leads. This is to seek approval for new projects.
Finally, they use downtime in their offices to answer emails from clients and company employees.
Success factors:
Furthermore, if you must succeed as a good business development manager or consultant, your mindset must be on this.
Therefore, having a vision and putting together a good team are among the factors that will enable you achieve success in business development.
Finally, you must understand that to be a successful business developer you must be able to write good business plans. This is becomes the blueprint from which you build your success.
Cessummit.com thinks her mentorship programs will assist you here. So, see to that below.
How can I be a good Business Development Manager (BDM)
Our mentorship programs:
That is to say that our mentorship programs will help you become a superb business developer. In fact, we can teach you how to be come one easily. As a matter of fact, Cessummit.com business development services are carried out under our mentorship programs. This is where you get industry Business Information at your Fingertips for your business growth and development. These are all geared towards Economic Growth and Development in Nigeria.
In this regard, our mentorship program is divided into:
Business Development services – for start ups, and
Business Support services – for existing businesses
So, for startups, we healp you develop or teach you how to do the following;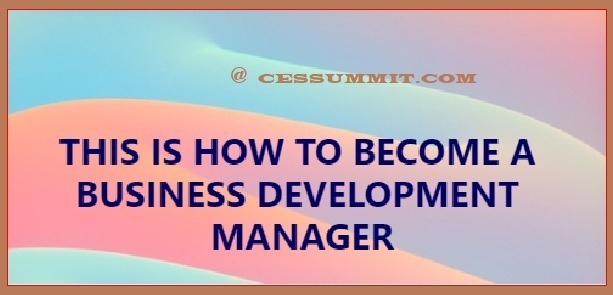 Again, for existing businesses, we also develop for you or teach you have to executive the following:
Read Also:
Summing Up on How can I be a good Business Development Manager (BDM)
Summing up, we are always encourage when people send in comments commending our effort in empowering entrepreneurs with our entrepreneurship empowerment articles like this. Questions like; how can I be a good Business Development Manager (BDM) and what top 3 strengths do I need to have to become a good business development manager, have always been there. We are happy you enjoyed the article which has also highlighted those 7 Skills you must have as an excellent Business Development Manager.
Now, how you may contact and follow us:
This is simple. So, if you have startup or growth needs don't hesitate reaching out to us on +234 9053130518/08034347851 or emailing via cessummit0518@gmail.com. Now, please, share to reach others and send in your comments and commendations. Thank you.