Biz Start-up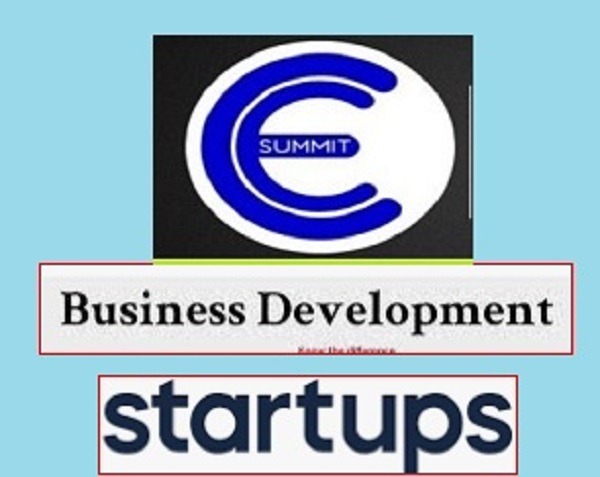 Business Support Services Start-ups: What Start-ups and Clients Need
Business Support Services Start-ups: What Start-ups and Clients Need – This is for Business Support Services Start-ups: What Start-ups and Clients Need; Services marketing, Insurance, Travel Agent, Management consulting, Event management etc. require both start-ups and clients management for growth and development. This is how cessummit.com empowers modern entrepreneurs with modern entrepreneurship empowering strategies.
Cessummit.com therefore presents to you business support services meaning. In fact, especially business support services for small businesses which are essential start up business support services. We have here too, importance of business support services while exploring the entire business support services industry. We then explore the functions of support services in business plan with examples. Reach our for our business support services platforms for business plans, Corporate Affairs Commission -C.A.C documentations, contract bidding compliance certificates and SCUML certificates.
Start-ups and Clients Need:
This post addresses two groups of people. The first set are those who want to set up a business support services but do not know what to venture into. And the second set are those clients who do not know which brand of business support services they need. For these groups of people we start from; what is the meaning of business support services? And with this we shall be able to address the next question; what are the support services? Then, with series of examples we address the next question; what are the business service examples?
Business Support Services Start-ups: What Start-ups and Clients Need
Business Support Business Defined:
As a matter of fact, Business support services means establishments for rendering commercial services primarily within buildings and recently virtually. This may be business to individuals or business to business. Business to business service providers provide other businesses with services including maintenance, repair and service, testing, rental, etc.. Others include blueprinting business; equipment repair services.
Sample Business Support Services:
Cesummit.com development segment went researching on this subject matter. Our finding shows that you can offer a wide range of services. The following list encompasses what we found on the market, but it is by no means exhaustive. Some of these services could be a single businesses in itself while others are ancillary to a primary service. This is where you have a composite business niche.
Cessummit.com understands that clientele base is the key to business success. That is why we advocate that you listen to your clients. This is because they are the ones that will let you know what they need, and then you can decide if you can provide it. That is why this topic Business Support Services Start-ups: What Start-ups and Clients Need is what you need now.
Types of business support services:
Word processing – Check out the following niches – Abiword. Apple iWork – Pages. Apple TextEdit – Apple macOS included word processor. Corel WordPerfect. Dropbox Paper (online and free). Google Docs (online and free).LibreOffice -> Writer (free). Microsoft Office – Microsoft Word. Big businesses, you know.
Tape transcription – Professionals who dictate notes and discoveries while working need their transcription into written text.
Phone-in dictation – Here DialDictate enables you record, replay, edit and manage files by pressing numbers on your telephone keypad. Can you do this?
Desktop publishing – This enables the production of printed matter by means of a printer linked to a desktop computer with special software to generate reports, advertising matter, etc.
Spreadsheet design – For good designs – Create a Workbook, Plan Your Needed Data. Create Headings, Label the Rows, Add Boundaries, Create a Results Table. Format and Write Formulas and Script Conditional Formatting etc.
Business Support Services Start-ups: What Start-ups and Clients Need
College papers and reports – These are Academic papers or scholarly papers. These could be in academic journals and contains original research results or reviews existing results. It my also show a totally new invention. It's a Position paper, Term paper, case studies, methods or methodologies, essay or opinion articles, short reports, or brief communications.
Telephone answering – "Hello" is always a polite option, as is "Good Morning" or "Good Afternoon." This can be a commercial venture
Mail receiving and forwarding – I see a lot of logistic and courier companies in the cities recently. Mail Forwarding is a service that allows you to get mails to or from your old address to your new one.
Packing and shipping – the process of collecting the right items for an order or orders, putting them into a box or packing materials and ship them off to the destination.
Database/mailing list management – This is how you can manage the contacts in your or client list. It's having a strategy for managing the tags, segments, in the contact list. In fact, this is an important part of email-marketing which helps you send more targeted emails to clients.
Cessummit.com generates business ideas:
With cessummit.com you have business information at your fingertips. With such business idea generating we sustain our training and mentorship schemes for youths in Nigeria. And, with posts like this we promote brand awareness and marketing research for start-ups. That is part of how e tackle business start-up challenges in Nigeria promoting your business growth and development.
So, check out how many business ideas being generated in this post for business support services in Nigeria. The list and explanations continues.
Bookkeeping, check preparation and billing – This is to deal with organization's internal control systems. Professional accountants do this.
Resume preparation – Specializing in resume preparation is a big del.
Proofreading – Many a times, people are needed to proof read articles for publications. Can you do this?
Print brokering – This is operating the process of printing shop. In fact, Print brokers or print managers provide a print management service to their customers.
Fax sending and receiving – This can be commercially, too, perhaps as a segment of the one above.
Photocopying – In fact, these last three can go together in a business centre.
Notary – You can be a person authorized to witness the signing of legal documents. This is commonly for deeds, estates, licenses, power of attorney, affidavits, and trusts.
Business Support Services Start-ups: What Start-ups and Clients Need
Internet research – In fact, why do you surf the internate often? But can you monetize it as a commercial venture.
Web page design and maintenance – Developing a Web page involves designing and implementing the front end and back end of your websites. It also involves maintaining website hosting and updates for contents to remain current. So, Website maintenance is the act of regularly checking websites for issues and mistakes so as to keep them updated and relevant.
Event planning – Can you plan evens? This is a big business.
Consulting – Consulting is giving knowledge out to a third party. In fact, it's defines as the practice of providing a third party with expertise on a matter in exchange for a fee.
Training – Training the trainer. Regular and non-regular formats. Virtual nd psychical training are all available now
An urgent support Service:
An urgent business support and development services you desire now is your Business Plan. Cessummit.com can help you scale up your business with a suitable business plan. It can also enable you start your business with a start-up business plan. By the way, you need it to look for funding. It also offers management strategic business plan for your ongoing businesses and project.
What cessummit.com business development segment offers:
You need funding. You also need good planning. In fact, you need to incorporate your business and perhaps register your products. And if you must win any federal government contract you must get your compliance certificates handy. These are those certificates from ITF, NSITF, PENCOM and BPP IRR. In fact, you need your tax clearance. And of course, you may not operate any bank account without SCUML certificate. Cessummit.com will help you process these certificates following every due process at minimal professional fees. Contact us here.
The Target Market for Business Support Services Start-ups: What Start-ups and Clients Need
Now, can we look at the markets available for you, the business support start-up? Yes! There are three broad markets for your business support services business. So, think about the general public; the small commercial and homebased businesses; and the large corporations.
General Public.

By "general public," we mean individual to individual business relation or business to individual clients. The two largest segments of this market are individuals with no corporate offices. Others are those newly graduated who need putting their resume in place. Then, are the college students who need academic papers.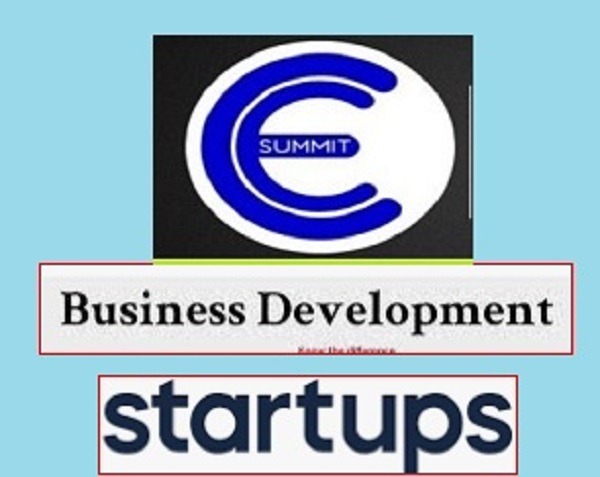 Related Contents:
For some of cessummit.com business support services, check out the following posts.
Small commercial and Homebased businesses:
These are the cottage homebased businesses. Others are the small scale business enterprises. These ones can be service providers or even clients for business support service provider. In many cities in Nigeria, there is a large market for this.
Large corporations.
Large corporate organizations also provide business support services. And in some cases too, they need business support services providers to provide certain cervices for them. They are the ones that need the contract compliance certificates.
The bottom-line on
At this point, did cessummit.com meet your needs on this subject matter? In fact, did you get the essential awareness for new business niches to venture into or combine for your business? There was a lot about what Start-ups and Clients Need. Type of support services and the market amiability were addressed.
Highlighted above are the Elements That Shape the Core of a Strong Startup. In fact, they are the things a Successful Startup Needs. So, what startups need include startup strategy framework for most profitable service business.
You may need to us now on +234 9053130518/08034347851 or emailing via cessummit0518@gmail.com. And, to get more information on this website, use our search button on this page. Just type in whatever you want, and this site will give you that. And, If you want to be come a professional, click here