Company Business Online Registration with CAC: How do I register my business with CAC online – Check out for CAC business name search @ cac.gov.ng free registration using this CAC registration portal. Then, do the homework searches on how to check if a company is registered in Nigeria checking list of registered companies in Nigeria with CAC -corporate affairs commission. This is one of the how to register a business name in Nigeria with CAC registration form.
Associated with this topic Company Business Online Registration with CAC are some of our previous articles  when Company business incorporation certificate expires, and Requirements for Filing of notices for changes of incorporation Documents.  Other CAC business registration issues are Incorporation Miscellaneous Fillings, Requirements and Procedure for Filing For Changes in Enterprises and Business Incorporation's Guide in Nigeria.
Get Incorporation Tips:
Get expert company business Online registration tips at cessummit.com to take your business to the next level. They are those for name reservations, business company IT registration, and obtaining your incorporation certificates. Others are for your incorporation changes and annual returns. So, read, understand and follow these handful company business online registration procedures which are part of strategic ways to grow your business with regards to your incorporation documentations. They are hot, profitable and untapped business start up and growth ideas in Nigeria.
Company Business Online Registration with CAC: This is how to register online
Online Registration:
Furthermore, for your company business online registration ensure you are through with the CAC name search portal through CAC registration portal login. Also conduct search for CAC registration number for list of registered companies in Nigeria with CAC. So; take the following three steps;
Check for availability of the Business Name for online registration
Complete pre-registration form – CAC-BNo1 and upload relevant registration documents. This you must do Online using Company business Registration Portal.
Then, pay the relevant filing fee
This is a good new development. CAC now allows individuals and associations to do their company business registrations if they can. So, do just that through the cac.gov ng login portal.
As soon as your company business name is registered and approved by Corporate Affairs Commission (CAC), your business certificate is available on cac gov ng login portal. That is where you can download it any time, and as many times as you can.
The process is seamless. That is to say, once your company business is registered and approved the Commission generates your certificate automatically and shown at your dashboard. From here you can now download at your convenience through the www.cac.gov.ng, or https://pre.cac.gov.ng/login portal.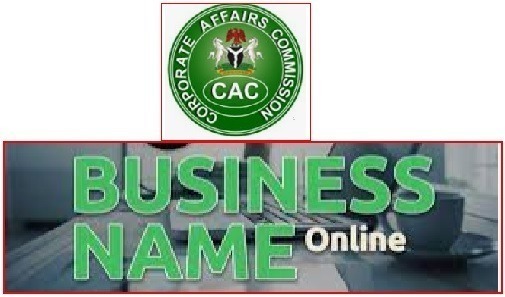 Do you need help?
Do you need help for registering your company business name, Incorporated Trustees and Companies?
So, as soon as you are ready to register your company business entity with Corporate Affairs Commission contact us for help. Our fee is reasonable.
Read Also for Company Business Online Registration with CAC:
Summing Up on Company Business Online Registration with CAC: This is how to register online
As you can see, for whatever purposes, Business Consulting Services in Nigeria gets better with Cessummit.com business consulting team. This is because as professionals we provide comprehensive services ranging from CAC company business incorporation services, business plans and proving all business compliance certificates, internal control services to administrative support services. This is very essential for Non-accountant Managing Directors.
As a matter of fact, we offer these essential Professional Business Consulting Services for business developments. Hire a company business registration consultant here at cessummit.com. via +234 9053130518 or cessummit0518@gmail.com