Company business incorporation certificate expires: See how and when – When will my company business incorporation certificate expire? This is an important question to address in this article. A related question is; does C.A.C. Certificate Expire? As we go on addressing these two similar questions, there will be other related questions to be answered too. So, just sit tight and be ready to read through.
As a matter of fact, get expert tips at cessummit.com to take your business to the next level. Read, understand and follow the handful of strategic ways to grow your business. They are hot, profitable and untapped business growth ideas in Nigeria.
How does CAC Annual Returns matter here?
With our experience in this business, we see many things. And more importantly are those who do not render their annual returns. This set of people pose a lot of problem to the incorporation validity. In actual fact, Nigerian companies do not expire once registered. You are not also required to renew the registration from time to time. However, all companies registered in Nigeria must render/file annual returns annually. If you don't do this, your company name will be marked inactive on the CAC portal. This is where you can now ask the next question; does C.A.C Certificate Expire?
Company business incorporation certificate expires: See how and when
How does Inactive company business names count here?
Yes; once your name is marked Inactive in the CAC portal, it will look like your registration has expired. It's possible that in other countries such company names could be deregistered but Nigeria CAC does not do that. What it does is to wait until the day you will need to make use of that company and require any form of information from it, then it turns back to tell you to update your annual returns. May be you think it's a joke, but I tell you, CAC will not allow you do or get any information or certification from it if you do not update your annual returns.
You Company registration becomes an important document: See how.
So, for those asking, how long will my company business incorporation certificate last, the answer is for as long as your company survives. That is to say, if your company is not liquidated, your certificate is still valid. Recently, the validation of company documents with CAC is becoming very important. This is because no matter how your bank account balance is buoyant with an inactive company the Embassies will not honor it. Again, if your company name is marked inactive CAC can not upload or update your information on the BPP platform for you to obtain your BPP IRR which is an essential certificate for those bidding for contract in government offices. Now, can you answer the question by yourself – When will my company business incorporation certificate expire?
Cessummit business information:
As a matter of fact, Cessummit business information is essential for your business now. So, whether you're a small business owner or entrepreneur, Cessummit has business information to help you take your next steps. It's a comprehensive one-stop shop for all you need to kick-start your business. Use this opportunity provided by cessummit to make your business work. Call +234 905 313 0518
Company business incorporation certificate expires: See how and when
Certificate of incorporation
Your certificate of incorporation is like your birth certificate. It tells the birth story of your business. That is what legalizes your business. In fact, in the eye of the law it's a legal person capable of suing and being sued. So, it has a legal standing to contract business and empowers its operators on how to use it.
Every certificate of incorporation is signed by CAC registrar with officeal stamps and seals. So, if you have any of the following,
Private company limited and unlimited by shares
Public company limited and unlimited by shares
incorporated trustees.

you must be issued with a certificate of incorpoation.
As a matter of fact, we have explained above that the validity of your company's certificate of incorporation is tied to the company existence. So, as long as the company is legally trading, the certificate is valid. However, when the company stops trading by reason of winding up/liquidation, then the certificate is classified as invalid.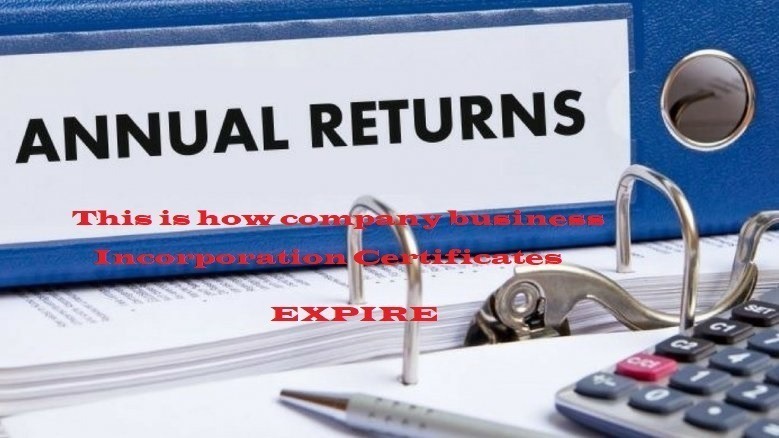 Company business incorporation certificate expires: See how and when
Read Also:
Summing Up:
Did you notice above that activeness of your company business name means so much for your business operations? As you expressed above, this determines your ability to obtain the other contract compliance certificates in Nigeria. We all know as at today that these Contract Compliance Certificates for Economic Development in Nigeria include those from PENCOM, NSITF, ITF, BPP IRR. Then, are these C.A.C. incorporation documents, FIRS Tax clearance certificates, NEPC import export licenses and NAFDAC products registration certificates. If you need our services kindly contact Cessummit on +234 905 313 0518 or cessummit0518@gmail.com today for a free consultation.