Biz Start-up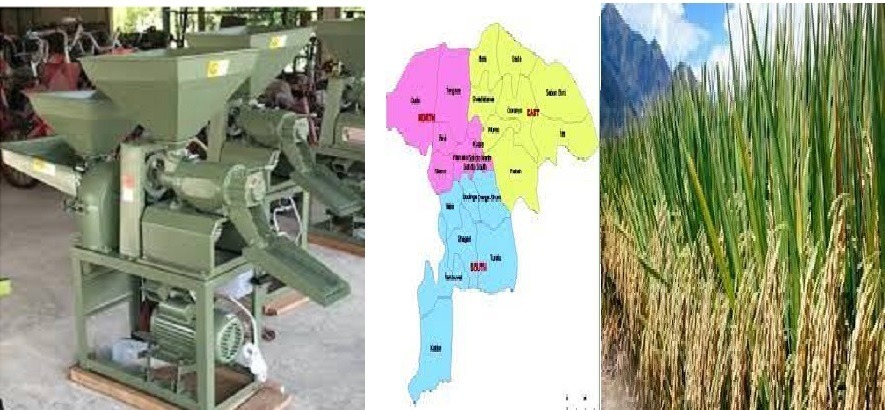 Rice Farming & Milling: This is Sokoto State Community Business Plan
Rice Farming & Milling: This is Sokoto State Community Business Plan – In fact, this is a special package for Sokoto State communities rice plantation groups. It's a business plan well-structured with everything you need to know to get started in this agribusiness market.
This business plan addresses rice plantation management need for cooperatives, youth organizations, men and women organizations. It's therefore, a business plan meant to spur community leaders and state officials who needs to promote poverty reduction programs in their communities. So, are you a state official or a community leader, this business plan is for you to plan to execute your poverty alleviation program in your state or communities. It's everything you need to know to get started in this agribusiness market. Just read on.
Rice Plantation business in Nigeria:
Global consumption of rice has seen a reasonable increase over the last ten years. In the 2018/2019 crop year, about 486.62 million metric tons of rice was consumed worldwide. This came up from 437.18 million metric tons in the 2008/2009 crop year. These figures have since doubled.
As a matter of fact, rice is one of the most consumed staples in Nigeria. So far it has a consumption per capita of 32kg. In the past decade, consumption has increased 4.7%. This is almost four times the global consumption growth, and reached 6.4 million tons in 2017.
In fact, it's estimated that increasing the mechanisation rate in Nigeria from 0.3hp/ha to 0.8hp/ha in the next 5 years, can double rice production to 10 million tons. To achieve this, the estimate is that Nigeria will need to at least triple its current stock of machinery.
Highlight of Current Rice Plantation business in Sokoto State:
These are researches of industry analysis into local rice production in Nigeria, Sokoto state communities inclusive. Others are evaluation of rice value chain and analysis of challenges facing rice production and processing in Sokoto state. Can you please, read one.
The Business Plan: for Rice Farming & Milling for Sokoto State Community
This business plan is specially designed for Sokoto community environments. Therefore, the components are adjustable to suit every local area. But for a general presentation, let's look at the components.
Business Plan Components:
The Executive Summary
Farming Community Profile
Sokoto State/Community Profile
The Rice Farming Profile
The Existing Alternatives and Comparative Advantages.
Farming Process: Farming Methods and Mechanisms.
Marketing Strategies
Financial Plan and Analysis
Highlight of Rice planting:
This is just the briefs. It's an abridged profile of rice planting globally. Therefore, check out all the necessary steps for planting rice, from choosing the land to rotating and harvesting the plant.
As a matter of fact, the rice plantation is a lucrative business and has a good representation in the Nigerian agribusiness, since, together with beans, it makes up the basis of national food.
But how to start rice planting? How to prepare the soil and harvest, how does it work? Follow the reading and learn more! So, get to know the main rice planting tips
Land for cultivation
The first step in starting a rice plantation is to know how to identify a soil rich in essential nutrients and preferably one that is flat.
It is worth noting that uneven terrain does not prevent planting, but makes harvesting difficult, which, at the tip of the pencil, demands more time and, consequently, decreases the efficiency and profitability of the producer.
Characteristics of rice
Then, it is important to know the characteristics of rice, which is a plant that belongs to the grass family and plays a fundamental role in the national economy.
In addition, it is important to know that it is a hydrophilic plant, that is, it needs abundant water and needs to have lakes, rivers or other sources of water around the terrain. Rice can be found in white, yellow and black grains.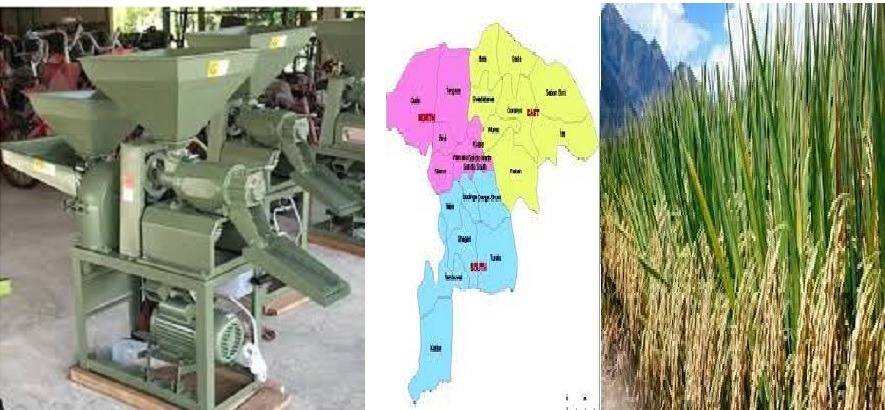 Order a business plan:
This business plan is available upon receiving orders. In fact, we work hard to make your business plan suitable fof your usage. Every business has a target and this we projected in this plan. And every strategy necessary to achieving this goal is fully highlighted to enable you work along. So, place your orders today.
Simply call +234 8034347851 or email cfmclimited@gmail.com
There are other business plans that cover virtually every business of your choice. THESE ARE READY-MADE BUSINESS PLANS FOR RICE FARMING & PROCESSING, CASSAVA FARMING AND PROCESSING, PALM OIL MILL, ANIMAL FEED, COOKING GAS, POULTRY AND MANY MORE. PRICE RANGES FROM N10K TO N2OK. DELIVERY IS IMMEDIATELY Just call or send mail to place your orders.
Recommended for Rice Farming & Milling for Sokoto State Communities
Finally, did we answer your questions? And, did you enjoy this content? Furthermore, we are recommending the following contents to help your business. It's good for both start-ups and existing businesses. Just click your choices to go through. Then contact us where there is need for that.
An for those who need training to obtain NIRSAL MFB, CBN loan, we will do that for you. Contact +234 9053130518 or cessummit0518@gmail.com
Business Planning:
Aggro-Products and Rice Farming & Milling
In conclusion, we're glad you enjoyed this content – Rice Farming & Milling: This is Sokoto State Community Business Plan. You know what? You are free now to bookmark this page and to share with your friends. In fact follow us on any of our social media handles and please drop your comment below.
Rice Farming & Milling: This is Sokoto State Community Business Plan – make your contacts today.