Cottage Industry for AGSMEIS Loan Apply
Are you involved in any form of family related investment? Is your family producing one form of product or the other for sale? If yes, this is to inform you that AGSMEIS loan covers all of that. Here are tips on cottage businesses in relation to AGSMEIS loan. Associated with it are issues about the loan application, training centres, online training and interview questions. Others include relevant business plan assumptions and financial model. This write-up is on Cottage Industry for AGSMEIS Loan to Apply
Furthermore, are detailed guide on how to access CBN NIRSAL Bank AGSMEIS loan without collateral. So, with the CBN AGSMEIS Loan, you can access up to N10M at 9% interest. Therefore, here are how to Access Up to N10m for any Agri-Business, Small and Medium enterprise. But you would want to know what a cottage industry/business is.
What is a cottage industry/business?
Generally speaking, this is any business or manufacturing activity carried on in people's homes. A cottage industry is also defined as a small-scale, decentralized manufacturing business often operated at home rather than a purpose-built facility. These types of businesses often focus on the production of labour-intensive goods. That is why they face a significant disadvantage when competing with factory-based manufacturers that mass-produce goods. This loan scheme will actually help out here.
As a matter of fact, these are usually small-scale industry carried on at home by family members using their own equipment. It's a small, loosely organized, yet flourishing complex of activity or industry.
What are the advantages of cottage industries: Cottage Industry for AGSMEIS Loan Apply
As a matter of fact, a major benefit of cottage industries is that people work from their homes. Women enjoy this a lot. This is because they can work from home while still tending to their families.
If you wish to have a comprehensive knowledge of what a cottage industry is, search for examples of cottage industry, types and advantages. Find out also about cottage industry in Nigeria, their importance and their characteristics. How does the cottage industry work?
Requirements For Cottage Industry for AGSMEIS Loan Apply
The following are the Requirements necessary during application.
  Your full Bio-data
Registered business with CAC – where applicable
Your BVN
Letter of Introduction
Training Certification by an EDI – Call for online training now.
Passport photo
Valid ID card
Business Funding Assumptions For Cottage Industry for AGSMEIS Loan Apply
Furthermore, here, you have to try to make good list of your equipment, indicating their size, quantity, model and price. Here is an illustrative breakdown for such a home related business.
FEEDERS FOR POULTRY      GEERAL   FOR FEEDING ANIMALS        20.00       400.00    $8,000.00
POULTRY DRINKER  FEEDING BIRDS 15.00       600.00    $9,000.00       
WEIGHING SCALE TO WEIGH MEAT, FEEDS AND THE BIRDS 2.00        6500.00  $13,000.00
BOWL    WASHING OF EQUIPMENTS      4.00 1200.00   $4,800.00       
SHOVEL  FOR REMOVING WASTE     4.00 2000.00  $8,000.00      
BATTERY CAGE TO HOUSE BIRDS     2.00 120000.00 $240,000.00       
GENERATOR 10000watt fireman FOR LIGHT AND TO POWER OTHER  APPLIANCES 1.00 
FREEZER INDUSTRIAL TO STORE MEAT (FROZEN) 1.00        500000.00 $500,000.00      
VAN KIA SKU:0X2E615 FOR SUPPLIES OF PRODUCTS 1.00 3000000.00 $3,000,000.00 
PARKER   TO REMOVE WASTE    4.00 300.00    $1,200.00      
MEAT PROCESS MACHINE  TO PROCESS MEATS AND PACKAGE IT 2.00
2 MEAT SLICERS TO SLICE THE MEATS      3.00 250000.00 $750,000.00 
MEAT FLATNERS  TO FLATTEN THE MEATS FOR PACKAGING 1.00        250000.00 $250,000.00      
FURNITURE AND FITTINGS FOR STRUCTURAL DEVELOPMENT 1.00        220000.00 $220,000.00    
Related Topics:
How we do help:
In fact, there are many things we do to help you. In this connection, we will organize your
Training
Application process
Generating business plan assumptions
Business plan development
Business incorporation
Generation of business ideas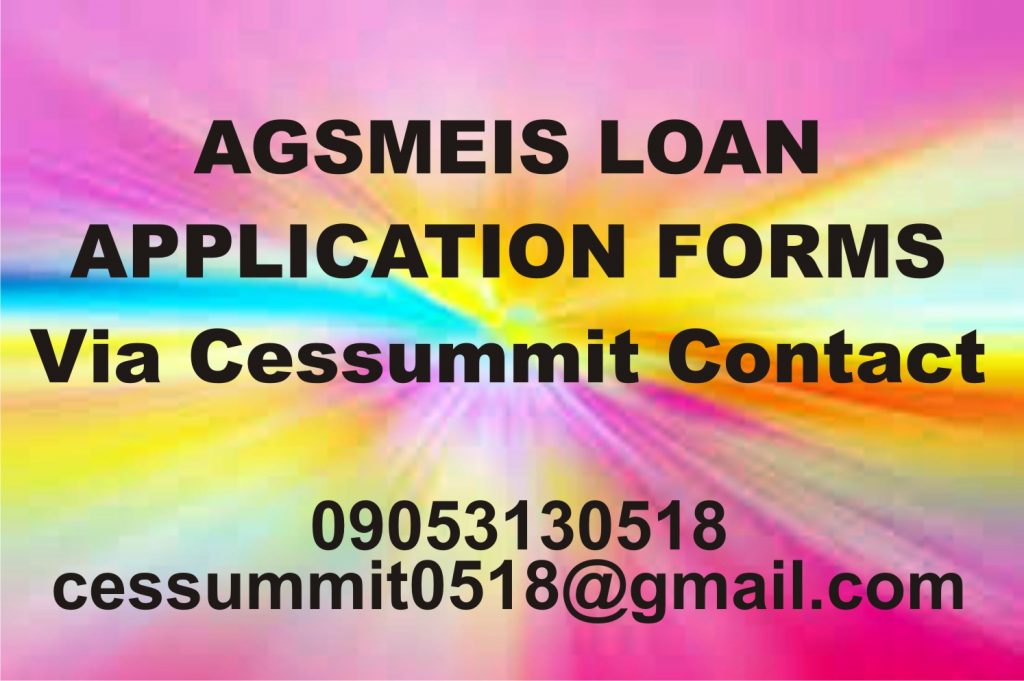 Our Contact:
Fortunately, as Chartered Accountants, and accredited management consultants, we register your businesses at CAC. In addition, we audit and produce your annual financial statements and make your tax returns. Just contact us immediately through +234 9053130518, 08121687036 or email cessummit0518@gmail.com. Or completefmc@gmail.com
In conclusion, if you like this post just bookmark the page and share to reach your friends. Follow us, like us also on our social media platforms for your regular updates. Thanks for contacting us.