Biz Start-up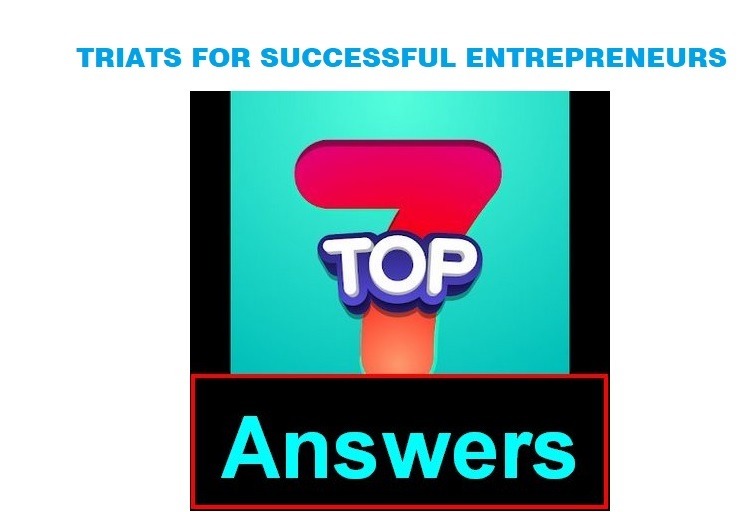 Entrepreneurs Follow Traits: Here are 7 of them
Entrepreneurs Follow Traits: Here are 7 of them – As a matter of fact, there are 7 Characteristics of Entrepreneurs; do you have them? In fact, entrepreneurial success stories have common traits. These are industrious people diving into things they're naturally passionate about. Then they become smart and communicate wildly. So, also to become focused, versatile, flexible, and money savvy.
As a matter of fact, if you actually want to be a successful entrepreneur, this post teaches you what to do. This is a must-read for every start-up. That is to say, stop wondering how others are making it; this is how they made it. You have to read on. This is about how Entrepreneurs Follow Traits: Here are 7 of them
Starting Well:
Starting well is doing the right thing when starting. Check out this adage; "find a way to get paid for the job you'd do for free," This means monetizing your passion. You see, passion is arguably the most important component startup business owners must have. Things you can do easily and happily are the better business niches for you.
Furthermore, while the prospect of becoming your own boss and raking in a fortune is alluring, the possible downside to hanging your own shingle is vast. In most cases income isn't guaranteed, employer-sponsored benefits go by the wayside, and when a business loses money, personal assets can take a hit. So you can see that, it's not just a business bottom line that is involved. However, adhering to a few tried and true principles can go a long way in diffusing risk. That is why we want you to go through the following few characteristics that you require to be a successful entrepreneur.
Entrepreneurs Traits:
Versatile
Firstly, it is important that you get involved in your business activities when starting. Let it be that you are the master of all things. And, if I may ask, how can you control a staff that is doing what you do not know anything about? Even if it means you learning how to do such things from your staff, do it. This will certainly create the kind of customer interaction you desire to grow your business. In fact, direct client contact is the clearest path to obtaining honest feedback about what the target market looks like. And since it's not always practical to be the sole customer interface, you should train employees who will do like what ae doing. This is how to build clientele who will feel empowered and will be happy to recommend your business to others.
Entrepreneurs Follow Traits: Here are 7 of them
As a matter of fact, personally answering phone calls is one of the most significant competitive edges home-based entrepreneurs hold over their larger competitors. In a time of high-tech backlash, where customers are frustrated with automated responses and touch-tone menus, hearing a human voice is one surefire way to entice new customers and make existing ones feel appreciated; an important fact, given that some 80% of all business is generated from repeat customers.
Customers also value a highly polished website. Even if your business isn't in a high-tech industry, entrepreneurs still must exploit internet technology to get their message across. Just get involved in many ways. Read more about how Entrepreneurs Follow Traits: Here are 7 of them
Flexible
It's difficult to find a perfect formula for a business at once. In fact, only few successful business owners get through in the first attempt. What we mean is that ideas must morph over time. As a matter of fact, whether tweaking product design or altering food items on a menu and even finding the perfect sweet spot takes trial and error.
Being Financially Shrewd:
Any successful new business must be financially smart. That is how to maintain a steady cash flow which is essential for purchasing inventory, paying rent, maintaining equipment, and promoting the business. The key to this is in rigorous bookkeeping of income versus expenses. And since most new businesses don't make a profit within the first year, by setting money aside for this contingency, entrepreneurs can help mitigate the risk of falling short of funds. Related to this, is in the fact of handling your business as a separate legal entity away from personal dealing.
Entrepreneurs Follow Traits: Here are 7 of them
In this connection, it is important you place yourself on a good basic salary. Remember that where investors re involved you do not need to earn jumbo salary.
Be Resilient:
Resilience is essential to running own business. This is because start-ups make a lot of sacrifices in terms of time, dedication, and failure. A successful entrepreneur must show resilience to all the difficulties on the road ahead. That means that must keep pushing forward notwithstanding failure or rejection. Remember that every learning process comes up with a learning curve which may be frustrating. So, you have to keep moving forward.
Focused:
Furthermore, similar to being resilient is being focused. In fact, every entrepreneur who aspires to succeed must stay focused. That means eliminating the noise and doubts that come with running a business. You must therefore, bear in mind that being sidetracked, not believing in your instincts and ideas, and losing sight of the end goal is a recipe for failure. So to be successful you must always remind yourself why you started this business.
Business Smart
Knowing how to manage money and understanding financial statements are critical for anyone running their own business. We have previously written on basic financial knowledge for a start-up. You can read it now. Therefore, having knowledge about your revenues, your costs, and how to increase or decrease them, respectively, is important. In fact, implementing a sound business strategy which includes knowing your target market, your competitors, and your strengths and weaknesses, will enable you to maneuver the difficult landscape of running a business.
Communicators
Successful communication is important in almost every facet of life. And now to business, how much more? So you have to communicate wildly now. This is because it's of utmost importance in running a business. From conveying your ideas and strategies to potential investors to sharing your business plan with your employees to negotiating contracts with suppliers all require successful communication. Entrepreneurs Follow Traits: Here are 7 of them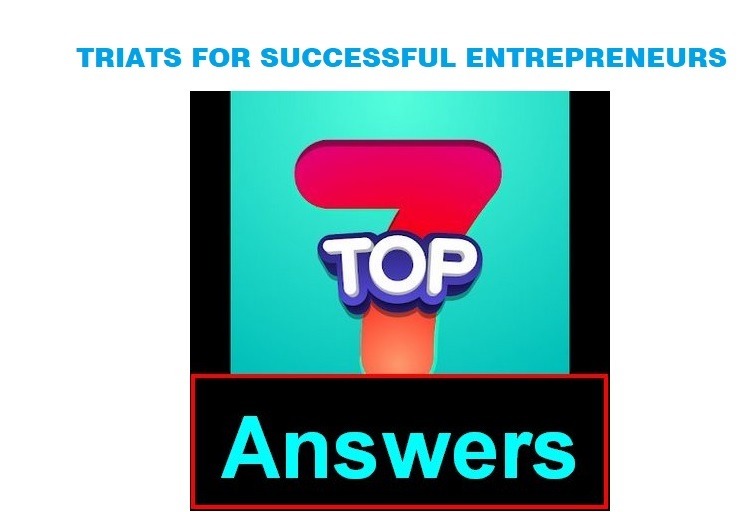 Summing Up Entrepreneurs Follow Traits: Here are 7 of them:
This is a good write-up for entrepreneurs. In fact, entrepreneurs have to follow these 7 traits to success. Make it a duty to go through this write-up again. Asking yourself at this juncture what you have not done well is important. As an industrious person you have to be passionate diving into things you would have done naturally without pay as a business now. And, in dong this smartly, and communicating wildly. Then, you get focused, versatile, flexible & money savvy.
TO SUPPORT AND GROW YOUR BUSINESS READ ALSO:
Finally, on Entrepreneurs Follow Traits: Here are 7 of them, this segment is very important if you must support your business ideas and make good planning, you should research wildly. This is why we require you to take advantage of these highlighted topics here. Ensure you click to read all topics relevant to kickstarting your business and for expanding it. Just click.
Our Contacts for Entrepreneurs Follow Traits: Here are 7 of them
Finally, again, Complete Entrepreneurship Empowerment Summit the owners of Cessummit.com is ever willing to help you out with business coaching and professional services for your start-ups. We offer business registration at CAC, business planning, accounting, and tax management services. You can contact us at cessumit0518.@mail.com or 09053130518 for required services. Meanwhile, you can send in your comments and questions through our comment box under this page. If there are urgent matters you can drop your phone numbers and email address there too with brieve note of what you want. We will reply you soon. This is how Entrepreneurs Follow Traits: Here are 7 of them
As a matter of fact, we give access to our readers to copy our articles, bookmark and share to reach others. If you follow us on any of our social media buttons you will ensure you get our updates. Thanks for reading through Entrepreneurs Follow Traits: Here are 7 of them.