Biz Start-up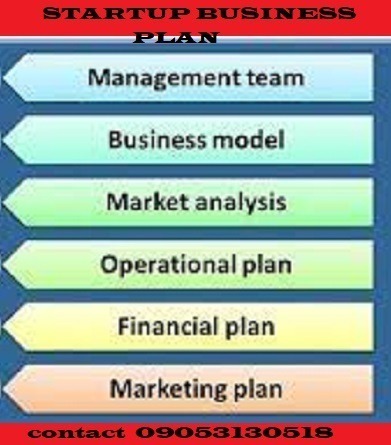 How do I develop my business startup Plan?
How do I develop my business startup Plan? A likely question is how to write a business plan step-by-step. Other associated issues are how to startup business plan with cessummit business plan template. In fact, Cessummit has the best business plan template that helps you in developing a business plan in entrepreneurship. Some of them are free business plan templates. Contact +234 905 313 0518 or cessummit0518@gmail.com for this.
The Simple Approach:
How do I develop my business startup Plan? This is simple. Start by describing your company. Then, state your business goals and visions. Further go forward by describing your products and services. Again, outline your market research approaches, marketing and sales plan. All of these you have to form into a business financial analysis to generate the 3-essential financial projections. And, lastly, write an executive summary.
These are explained below. And they are better ways of getting expert tips at cessummit.com to take your business to the next level. So, read, understand and follow the handful of strategic ways to grow your business. They are hot, profitable and untapped business growth ideas in Nigeria from cessummit.com.
How do I develop my business startup Plan?
What is a startup business plan?
A startup is a beginner in business. So, a startup business plan is penciling down the outlines of your ideas and strategies for launching the new business. It will also contain measures for managing the new venture.
A well-constructed startup business plan can be a crucial tool for the success of any entrepreneurial endeavor. To start, we advise you pencil down in an outline nature the most important items you'd like feedback on before writing anything down officially. This may be part of your research work. Furthermore, as you prepare your short or detailed plan, keep in mind that it will evolve as you learn more about your market. Some people think it's a one-off thing. Please, business plan need revisiting and reappraisal from time to time.
Related Topics:
Business startup questions:
There must be some questions you should be able to provide their answers before you continue.
So, ask yourself these questions:
Who am I?
Do I have a good business idea?
Which industry am I into and in what niche?
Then, what do I want?
Why does my company exist?
And what are its short and long term goals
Any value propositions?
And, lastly, how will I make money in the business?
Truly speaking you may not be able to go forward if you cannot find answers or solutions to these questions and challenges posed in the question segment above. So, you may contact us now.
At this point consider the type of business plan you want;
Applicable tips:
Furthermore, consider the following tips while writing yur business plan;
Know your audience – Remember that you are not writing for everybody. So, for an effective business plan, tailor your language and level of detail to match the audience reading it.
Have a simple and clear goal – Simplifying and breaking down your bigger goals into smaller but actionable tasks will assist you in getting good attention.
Spend time researching – Time spent researching is never a waste. So, spending adequate time and efforts on research from primary and secondary sources will help you develop an accurate and current business plan.
Build a startup toolkit – The process of creation becomes easier if you have the right startup tools and software by your side. So, pick the right ones that will help you in your journey.
Make it precise – Short and easy-to-read business plans are best kept within 20 pages.
Ensure tonal consistency – Keep the tone consistent. This is possible by having just one author write your startup business plan. Otherwise, ensure it's thoroughly edited before you finalize it.
Add reference points – Figures must be factual. Therefore, ensure that all information regarding your market, competitors, and customers reference authoritative data points.
Be ready to pivot – Your plan should be fluid and flexible. So, think of it as an evolving document that will continue to change over time.
Working and Bankable business Plan:
These two plans are all comprehensive in nature. Just a little difference because of the nature of audience. So, a detailed business plan helps you set milestones for measuring business success. Investors and fund providers may want some reassurance on the viability of their investment in your company, so share this with them.
And, these types of business plan must contain the following;
A company description with your startup vision, mission, and values
A startup goals and milestones
Defined your products or services
Documented market analysis .
Documented startup partnerships and resources
A startup marketing plan and startup budget
Then, your financial projections
Now, outline the executive summary – this is always the first paragraph but it's always developed after finishing the business plan.
Read Also:
Summing up on How do I develop my business startup Plan?
A bankable business plan is what you need to access your required funding. Cessummit develops all types, sizes and tenor length of business plan. Our business plan template for palm oil production, rice mill, block industry, distributive business, travel agency business and other service industry are unbeatable. Explore our Bankable Business Plan services offerings for fast growing lucrative profitable businesses today. Contact us on +234 905 313 0518 or cessummit0518@gmail.com to get in touch with us.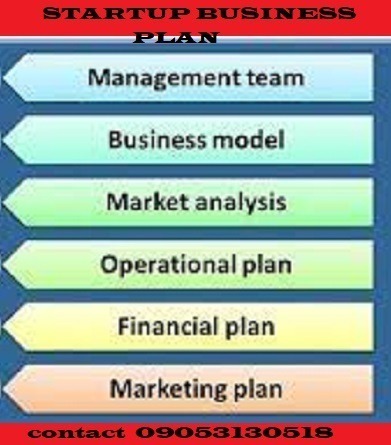 Cessummit business plan offerings:
You may wish to request for any of the following types of business plan:
Cessummit has special business template for High profile Business plans. These include those for  Oil & gas, Petroleum filling stations, Cooking gas, Air Travel, Agriculture and  Food processing business.  Others are for Real Estate, Hotel, Transportation and Telecommunication business and many more. We also assist fellow consultants generate a matching business plan financial plan analysis. For getting the best business plans visit our website today. Contact us via +234 905 313 0518 or cessummit0518@gmail.com
How do I develop my business startup Plan?
How you may get help:
Now, ponder on whether you need help or not. If you do, business planning is part of our business support services you may be needing. We have designed our business support services for your business upliftment. So, do you need help on how you can develop your business startup Plan? Furthermore, do you have any need for an updated business Profile and Business plan financial analysis? And, for those who need to be trained for CBN/BOI/ NIRSAL MFB AGSMEIS and other loan facilities – then, contact us. And, for business incorporation, with C.A.C. and other incorporation changes for you @ C.A.C. – change of MEMART, Director, Shareholding etc. and annual returns, You can contact us as shown below.
How to contact and follow us:
Finally, you may desire any of our services. Then contacts us via +234 9053130518 or email cessummit0518@gmail.com. And if you wish to get more information on this website, use our search button on this page. Follow us also by using our social media buttons on this page. our regards. Thank you. Get recruitment gist here