What is the best type of Business Plan for a Start-up? We have in this website business plans for startup examples. We have also several types of business plan with examples. In fact, there are articles on – distinguish among the types of a business plan.
The best type of business plan:
As a matter of fact, for all purposes, a standard business plan (often referred to as a "working plan") seems to be the best. This is because it sets out an overview of your company, states your goals and outlines how and when you will achieve them. In fact, it is an important tool in helping businesses secure financing, such as a loan or an investment. But considering a star-up, this may not be the best for it.
That is why we want to discuss the Lean Business Plan for the start-up here. By experience we understand that the best kind of business plan for a startup is a Lean Plan. This is simply the projected startup costs, startup steps, and milestones. Please, read on for more details.
What is the best type of Business Plan for a Start-up?
The Lean Plan: Initial Start-up Steps:
The lean business planning is a type that takes small steps as a beginner. Built into it are methods for consistent tracking, and frequent course corrections. The nature of this type of business plan is that it only includes what adds value to management, without waste. It's actually designed in a manner that makes it lean, small, streamlined and for internal use only. It's only just big enough for optimizing the business at such start-ups. cessummit offers lean business plan template free. It also mentors on lean business plan vs traditional business plan
A lean Plan can be a strategy. That is why it contains the business tactics, dates, milestones, activities, and cash flow. As a matter of fact, a Lean Plan can be faster, easier, and more efficient to use. This is also because it's not like the formal business plan that includes summaries, descriptions, and background details that you and your partners or employees already know about.
In addition, lean plan is also useful when trying to grow your business. In this case it's used as a tool to track your financials and milestones against what you projected so you can respond to opportunity and react to challenges quickly. As already hinted above, a Lean Plan includes specific deadlines and milestones, and the budgets allotted for meeting them, so that your team is up to speed. A lean plan always has certain elements as highlighted in the next paragraph.
4 Elements of Lean Plan:
A Lean Plan includes four essential elements—all of them functions of general business management:
The guiding strategy
You must set out your guiding strategies. This you can do by using simple bullet points to define your target market, business offering, underlying business identity, and long-term goals. No additional nerrations are needed. These serve as a reminder for the implementors.
Executable Strategy Tactics:
Again, use bullet points. At this point, tactical issues and decisions like pricing, channels, website, social media, promotion, and advertising. In addition are product or service tactics. In this case product related issues like prices, launch dates, bundles, configuration, new versions, and delivery or packaging are highlighted. Furthermore, positions to recruit, training required, and so forth could form the other set of tactics to be highlighted.
Appraisal measure:
These are the concrete specifics to measure your progress. And it includes sist of assumptions, milestones, objective measurements of performance, task responsibilities, and what numbers to track.
Essential figures and tables:
As usual this plan contains your business financial plan which invariebly showcases your sales forecast, spending budget, and cash flow. So, you can monitor each of these areas using basic excel spreadsheets. However, a business dashboard that quickly and easily shows you the difference between your forecast and your actuals can save you so much time.
What is the best type of Business Plan for a Start-up?
A standard business plan:
In the recent time, investors and fund providers demand that standard business plan remain short and concise. Many of them therefore have their specially designed business plan template. These are in most cases an online document as it is to be printed. However, you'll need to put together a stand business plan if you need to present one to a bank, prospective investor, vendor, ally, partner, or employee.
As a matter of fact, most standard business plan showcases;
executive summary
a sections or chapters covering the company,
the product or service it sells,
the target market,
strategy and implementation
milestones and goals,
management team, and
financial forecasting, and
other analysis and ratios.
There is no perfect order of presentation. However, most people expect to see all of these topics covered as part of the standard plan.
The Lean Plan Vs Standard Plan:
Now, think of your Lean Plan as a good first draft of a standard plan. The three essential financial projections – profit and loss, balance sheet, and cash flow are always there. Every standard business plan needs sales/turnover forecast plus these three essentials.
The projected cash flow is always an essential part of a standard business plan. This is because it shows how the business can meet up with it's current liabilities. So, even if a business can survive temporarily without profits, it has to show that it has cash to pay its bills. Remember that the working capital analysis is also important. That is why many standard plans also include a table for personnel spending.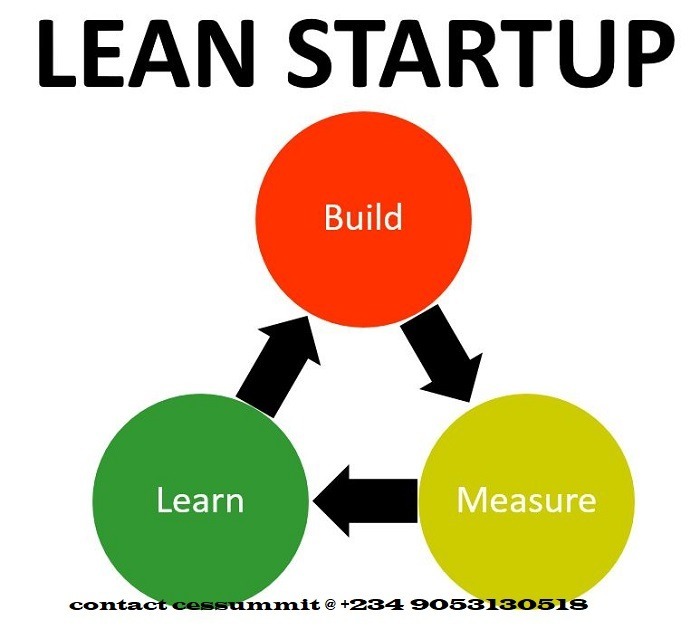 Related Topics:
The following related topics will help you a lot.
Cessummit.com Business Plan Offerings:
Please, do check out the following cessummit.com business plan service offerings.
Read Also:
These are follow-up topics. They are essential to your business planning decisions.
Summing-up on What is the best type of Business Plan for a Start-up?
The value of the Lean Plan starts with the plan. However, the management is steering your business with a Lean Plan that you review and revise regularly. By that you are tracking progress and performance, and making regular course correction.
How you may get help:
Business planning is part of our business support services you may be needing. Our business support services are designed for your business upliftment. So, do you need help on which of the business plan is the best type a Start-up. Do you have any need for an updated business Profile and Business plan financial analysis? And, for those who need to be trained for CBN/BOI/ NIRSAL MFB AGSMEIS and other loan facilities – contact us. Then, for business incorporation, with C.A.C. and other incorporation changes for you @ C.A.C. – change of MEMART, Director, Shareholding etc. and annual returns, You can contact us as shown below.
How to contact and follow us:
Finally, do you desire our services? Our contacts is +234 9053130518 or email cessummit0518@gmail.com. And if you wish to get more information on this website, use our search button on this page. Follow us also by using our social media buttons on this page. our regards. Thank you. Get recruitment gist here