Blog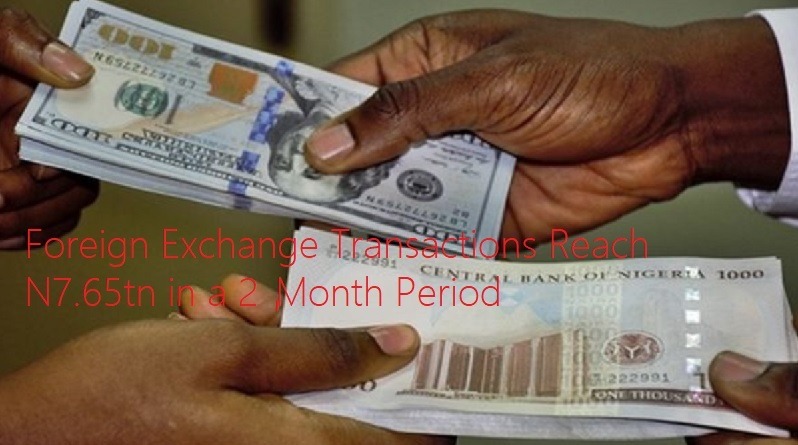 Foreign Exchange Transactions Reach N7.65tn in a 2-Month Period
Foreign Exchange Transactions Reach N7.65tn in a 2-Month Period – In a remarkable display of robust economic activity, foreign exchange transactions in a two-month period have surged to an astonishing N7.65tn, marking a significant milestone in the global financial landscape.
The impressive growth in foreign exchange trading signals the resilience and dynamism of the international market, despite facing numerous challenges. Market analysts and economists are closely monitoring this surge, attributing it to various factors, including geopolitical developments, monetary policies, and shifts in investor sentiment. Read more about Foreign Exchange Transactions Reach N7.65tn in a 2-Month Period here.
As the world economy continues to navigate the uncertainties of a post-pandemic era, this surge in foreign exchange transactions is seen as a key indicator of economic recovery and market confidence.
The surge in foreign exchange transactions:
The Investors' and Exporters' window experienced a significant surge in foreign exchange transactions, with a remarkable 65.79 percent month-on-month increase between May and June 2023.
Data sourced from the FMDQ Exchange revealed that the Central Bank of Nigeria (CBN), authorized dealers, and their clients engaged in foreign exchange trading, resulting in a total value of N4.77 trillion ($7.72 billion) in June.
According to information obtained by Ripples Nigeria, the value of forex transactions witnessed a significant increase of N1.89 trillion ($1.51 billion) in June compared to the N2.87 trillion ($6.21 billion) traded in May.
Over the two-month period under review, the total foreign exchange transactions amounted to N7.65 trillion or $13.94 billion.
The 65.79 percent month-on-month surge can be attributed to President Bola Tinubu's announcement during his presidential speech on May 29, 2023. He pledged to review the foreign exchange market to enhance liquidity, addressing the concerns of foreign investors who had been facing challenges due to forex scarcity and multiple forex rates. The promise aimed to facilitate the smooth repatriation of earnings for these investors.
Tinubu asserted, "We are committed to facilitating the repatriation of hard-earned dividends and profits for investors and foreign businesses."
Additionally, he emphasized the necessity for a comprehensive overhaul of monetary policy. Tinubu advocated for the Central Bank to strive for a unified exchange rate. He believed that such a measure would redirect funds from arbitrage activities towards meaningful investments in essential aspects of the economy, such as plant, equipment, and job creation.
After making the statement, Tinubu took action by suspending the governor of the Central Bank of Nigeria (CBN) and implementing a transition from multiple exchange rates to a single rate in the Investors' and Exporters' window.
As a result of the monetary policy review, liquidity increased. However, the exchange rate in the I&E window has been steadily rising. On Thursday, the naira to dollar rate was recorded at N768.60/$1, which marked a significant increase from the rate of N664.04/$1 set by the CBN on June 14, 2023, after devaluing the naira.
Furthermore, as of Thursday, July 25, the foreign reserves declined to a two-year low of $33.94 billion, in contrast to the $35.14 billion reported on May 26, just three days before former President Muhammadu Buhari's tenure ended.
Meanwhile, the total Foreign Exchange Derivatives registered in June amounted to N3.91 trillion ($6.34 billion), showing a significant increase from the N2.40 trillion ($5.19 billion) recorded in May.
Related Topics:
Read more for
Learn more about the comprehensive business planning services offered by Cessummit Integrated Services for energy companies, including business registration and additional business support services.
Agribusiness Plans:
Other Industries business plans:
Business Plan Matters:
These sections educate you on the types of business plans and how you may wish to develop them. Contact us if you have difficulties for a minimal fee.
Furthermore, for Yemi Osinbajo appointed Global Advisor to Global Energy Alliance for People and Planet .here are some types of business plans you may need;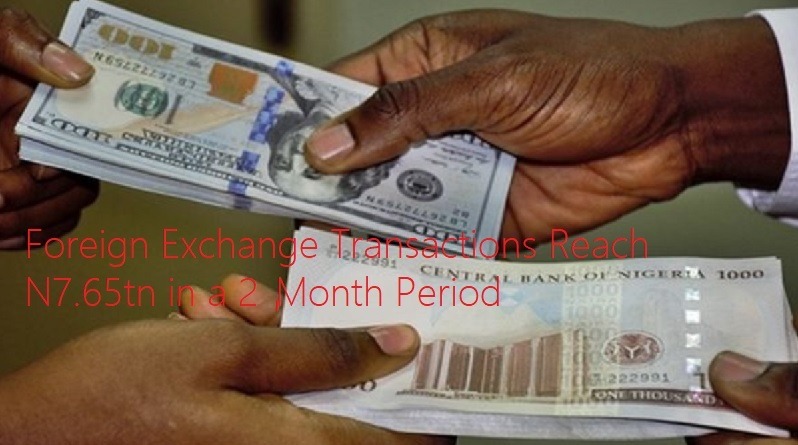 Get a business plan from us:
At our reputable firm, we offer comprehensive solutions to help entrepreneurs and businesses succeed in their ventures. Whether you are starting a new business or seeking to expand an existing one, we are here to assist you every step of the way. One of the key elements to ensure a successful business journey is a well-crafted business plan, and our team of experienced professionals is dedicated to creating customized and strategic plans tailored to your specific needs and goals. A robust business plan not only serves as a roadmap for your company's growth but also enhances your chances of securing funding from investors or financial institutions.
Moreover, we understand the importance of legal compliance and credibility for any business to thrive in today's competitive market. That's why we offer support for the registration and incorporation process with the Corporate Affairs Commission (CAC). Our experts will guide you through the necessary paperwork, ensuring a smooth and hassle-free incorporation process.
When you choose to work with us, you gain access to a network of skilled consultants, industry experts, and legal advisors, all committed to empowering your business to reach its full potential. Our team boasts a wealth of experience across diverse sectors, enabling us to deliver tailored solutions that align with the unique challenges and opportunities of your industry.
To explore the possibilities and discuss how we can be of service to you, we encourage you to contact us at cessummit0518@gmail.com or reach out directly to us at 09053130518. Our dedicated customer support team is available to address any inquiries and schedule an initial consultation with our experts.
With a proven track record of helping countless businesses thrive, we are confident that our services will contribute significantly to the success and growth of your enterprise. Whether you are a startup looking to take flight or an established company seeking to expand your horizons, our commitment is to be your reliable partner on this journey toward greater achievements. Let us help you lay a solid foundation for your business and elevate your aspirations to new heights. Contact us today and embark on a path to success with confidence and clarity. Support Foreign Exchange Transactions Reach N7.65tn in a 2-Month Period business with a business plan from us.
Summing Up:
As foreign exchange transactions soar to unprecedented heights, stakeholders and policymakers must exercise vigilance to ensure stability and transparency in the financial markets. While the surge in trading activity reflects positive economic trends, it also warrants close monitoring to prevent speculative bubbles or potential risks.
Regulators and market participants must collaborate to implement prudent policies that foster sustainable growth and mitigate systemic risks. As the global economy evolves, these robust foreign exchange transactions serve as a testament to the interconnectedness and fluidity of modern financial systems, reminding us of the importance of fostering a resilient and adaptive economic landscape that can weather the storms of uncertainty and thrive in a rapidly changing world. Thanks for reading through Foreign Exchange Transactions Reach N7.65tn in a 2-Month Period. You can now read, follow, and share our social media handles.