Biz. Support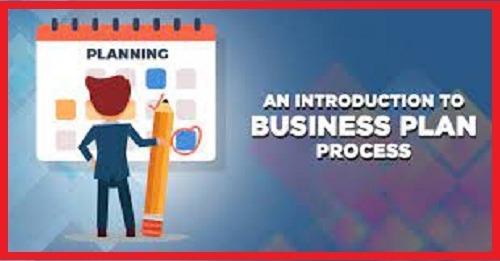 What the business planning process involves: Approved checklist
What the business planning process involves: Approved checklist – For a business plan to be successful, it must follow the business planning process steps to the finish. However, to assist your business in moving in the right direction, we will define and explain the fundamental business planning procedure in this article.
Furthermore, the six (6) steps in business planning will help you to know the importance of business plan in today's business. Read through What the business planning process involves: Approved checklist
Cessummit.com business tip:
This is our after-services support service because we do a lot of business planning and feasibility analysis for our many clients. We share various business advice with our readers and customers. Again, Standard Business Plans are abundant on this website. You can search for any business idea or clause you want by using our search button on this page.
What the business planning process involves: Approved checklist
The Business Plan
Because it enables a new organization to better convey its potential and business goals to those who can provide financial resources, business plans are an essential first step for any company that is looking to attract investors or receive grant money.
What is Business Planning?
Business planning is the process whereby an organization's leaders figure out the best road map for growth and document their plan for success.
Also, writing a new business plan involves a detailed process with a number of stages, some of which can overlap. Whether you are writing your plan from scratch, from a simple business plan template, or working with an experienced business plan consultant or writer, business planning for startups, small businesses, and existing companies is the same.
The business plan process includes the following:
Do Your Research
Strategize
Calculate Your Financial Forecast
Draft Your Plan
Revise & Proofread
Nail the Business Plan Presentation
What the business planning process involves: Approved checklist
We've provided more detail for each of these key steps below.
1. Do Your Research
Conduct detailed research into the industry, target market, existing customer base, competitors, and costs of the business begins the process. You may ask yourself the following questions:
What are your business goals?
What is the current state of your business?
What are the current industry trends?
What is your competition doing?
There are a variety of resources needed, ranging from databases and articles to direct interviews with other entrepreneurs, potential customers, or industry experts. The information gathered during this process should be documented and organized carefully, including the source as there is a need to cite sources within your business plan.
What the business planning process involves: Approved checklist
You may also want to complete a SWOT Analysis for your own business to identify your strengths, weaknesses, opportunities, and potential risks as this will help you develop your strategies to highlight your competitive advantage.
2. Strategize
Also, you will use the research to determine the best strategy for your business. You may choose to develop new strategies or refine existing strategies that have demonstrated success in the industry. Pulling the best practices of the industry provides a foundation, but then you should expand on the different activities that focus on your competitive advantage. This is What the business planning process involves: An approved checklist
However, this step of the planning process may include formulating a vision for the company's future, which can be done by conducting intensive customer interviews and understanding their motivations for purchasing goods and services of interest. Also, dig deeper into decisions on an appropriate marketing plan, operational processes to execute your plan, and human resources required for the first five years of the company's life.
3. Calculate Your Financial Forecast
All of the activities you choose for your strategy come at some cost and, hopefully, lead to some revenues. Sketch out the financial situation by looking at whether you can expect revenues to cover all costs and leave room for profit in the long run. What the business planning process involves: Approved checklist
However, begin to insert your financial assumptions and startup costs into a financial model which can produce a first-year cash flow statement for you, giving you the best sense of the cash you will need on hand to fund your early operations.
What the business planning process involves: Approved checklist
Furthermore, a full set of financial statements provides the details about the company's operations and performance, including its expenses and profits by accounting period (quarterly or year-to-date). Financial statements also provide a snapshot of the company's current financial position, including its assets and liabilities. This is one of the most valued aspects of any business plan as it provides a straightforward summary of what a company does with its money, or how it grows from initial investment to become profitable.
4. Draft Your Plan
With financials more or less settled and a strategy decided, it is time to draft through the narrative of each component of your business plan. However, with the background work you have completed, the drafting itself should be a relatively painless process.
If you have trouble writing convincing prose, this is a time to seek the help of an experienced business plan writer who can put together the plan from this point. This is What the business planning process involves: Approved checklist
5. Revise & Proofread
Revisit the entire plan to look for any ideas or wording that may be confusing, redundant, or irrelevant to the points you are making within the plan. You may want to work with other management team members in your business who are familiar with the company's operations or marketing plan in order to fine-tune the plan.
Finally, proofread thoroughly for spelling, grammar, and formatting, enlisting the help of others to act as additional sets of eyes. You may begin to experience burnout from working on the plan for so long and have a need to set it aside for a bit to look at it again with fresh eyes.
6. Nail the Business Plan Presentation
The presentation of the business plan should succinctly highlight the key points outlined above and include additional material that would be helpful to potential investors such as financial information, resumes of key employees, or samples of marketing materials. It can also be beneficial to provide a report on past sales or financial performance and what the business has done to bring it back into positive territory.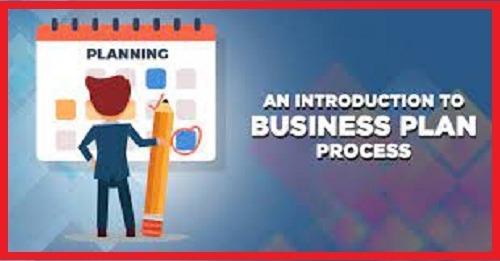 What the business planning process involves: Approved checklist
Read Also:
Summary:
Finally, on What the business planning process involves: Approved checklist. This article becomes very important for your business plan and feasibility analysis development. Do you need a business plan with a feasibility analysis for your business? Then, contact us today at +234 905 313 0518, or cessummit0518@gmail.com. Thanks for reading through What the business planning process involves: Approved checklist