Tax Clearance As Compliance Certificate
Are you a successful business man? Do you want to win the next contract from any federal government agency? Here is what you need to get; Compliance Certificate: Tax Clearance Certificate.
As a matter of fact, for company income tax, individual and sole proprietor tax clearance certificate in Nigeria; this post is what you need to go through. In fact, confirm Compliance Certificate: Tax Clearance Certificate via www.firs.gov.ng portal. This is also how to get TCC in Nigeria
Why Need Tax Clearance Certificate (TCC)?
The issuance of Tax Clearance Certificate (TCC) from Federal Inland Revenue Service indicates that:
You ar tax free of any outstanding taxes.
Not liable to the government in any form of the federal taxes as at the time of issuing the certificate
The Need for Tax Clearance As Compliance Certificate
Tax clearance is needed for the application for;
Award of contracts by Government, its agencies and registered companies
Government loan for industry or business
Registration of Motor Vehicle
Firearms license application
Foreign exchange or exchange control permission to remit funds outside Nigeria
Certificate of occupancy application and
Approval of building plans
Furthermore, are for the application for trade license, transfer of real property and import or export license. You also need it for agent license, distributorship application, pools or gaming license. And for registration as a contractor.
In addition, it's also needed for many other political reasons. Therefore, you need it for your appointment Confirmation. Such appointment by Government as chairman or member of a public board. Or for institution, commission, company or any other similar position made by the Government.
In fact, you need it for:
Application for registration of a limited liability company or of a business name
Application for allocation of market stalls
Stamping of guarantor's form for a Nigerian passport
Appointment or election into public office
Application for change of ownership of vehicle by the vendor
Application for plot of land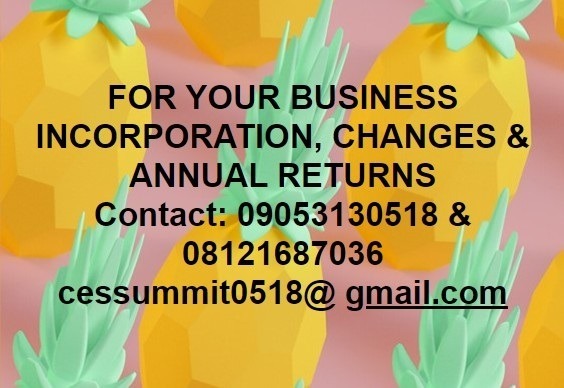 Tax Clearance Certificate:
The real question here is, as a contractor, what purpose does tax clearance certificate serve you? Why must you have it?
As a matter of fact, the purpose of Tax Clearance certificate is to ensure that
Government contracts,
grants and
state licenses
are only given to individuals and businesses that are tax compliant.
So, it's actually a written confirmation from the Revenue office. It indicates that your tax or business tax affairs re in order at the date of issuance. As a matter of fact, without it, you must not participate in the next contract bidding in Nigeria. Do you know what that means? Yes! Loss of money! That is our interest. That don't lose money.
READ ALSO:
What then is the way out of this business challenge?
We proffer solution to this issue. The solution is why you are reading this article. Contact us today for your business start-up processes. And, other business development services. In fact, such business support services include;
processing your various statutory business annual returns.
You annual tax returns. This will ensure you get your tax clearance certificate.
Again, we help you render your CAC annual returns.
If you are having problem with your PENCOM, NSITF AND ITF compliance certificate.
Contact us today.
Complete Entrepreneurship Summit (CESSUMMIT) will ensure you have your compliance certificates soon. In fact, at a minimal cost. Our procedure is to generate the payment schedules. Then, you make the payment. And, send us evidence of payment to process your certificates. The only payment you will make to us is our professional fees. This our procedure is educative also for you.
Our Contact For Compliance Certificate: Tax Clearance Certificate.:
From wherever you are, contact us on +234 9053130518 or email cessummit0518@gmail.com.
You could help us share this post to reach those who need it.