Business Name filing of notice of cessation of business.
This is possible. Cessation is one of the exit strategies in business. When you are done with your business objectives or project, you can close down. Again, when creditors want to realize their investments in your business by force, they may force you into liquidation. That is, cessation. Whichever way it comes, you have to follow formal ways to close down the business.
In fact, when you started this business, you asked CAC to register your operation. In the same vein, when you want to close down, you still have to approach CAC statutorily to inform that you are closing down. When you do this, you avoid further encumbrances from any business liabilities from any creditor of any type. But, how do you go about this?
Notice of Cessation of Business for Enterprises.
The requirements for cessation of business or removal of name from register of registered business enterprises requires proper documentations. Therefore, the CAC will demand the following information from you to effect this your wish.
Notice of cessation of business by proprietor. Or, personal representative of the proprietor in case of deceased proprietor.
Consent of partners in case of partnership
In case of joint venture, consent of all involved.
Submission of registered certificate and other document for cancellation.
Updated annual returns
Payment of relevant fees.
This notice should be delivered to the commission within 3 months of business cessation.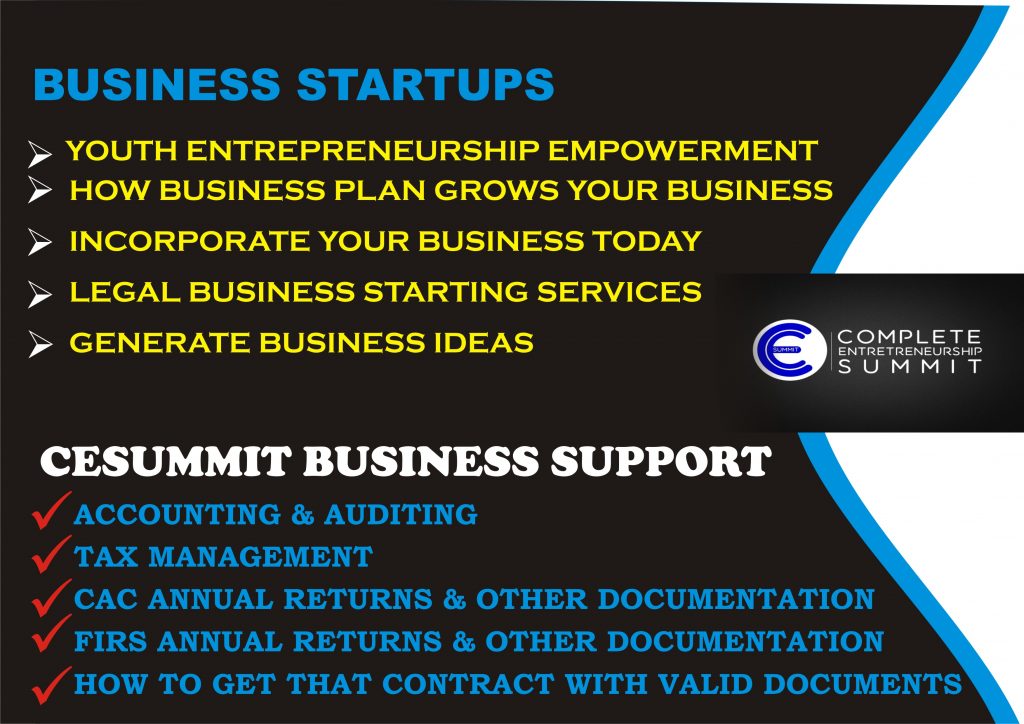 READ ALSO:
Business Name filing of notice of cessation of business – How Would You Go About This?
This is also simple. It's like rewinding the registration process. But then, as a post incorporation exercise, these have to be done manually. Therefore you should walk into the commission's office and make these submissions.
On the other hand, contact us to help you do this. Don't look at the extra cost of hiring a professional to do this. The fact is that it may cost you more, if you don't do this now. Just pick your phone and call +234 9053130518 (office time)/ 08121687036 or email to cessummit0518@gmail.com.
Business Name filing of notice of cessation of business – ABOUT US
Complete Entrepreneurship Summit (CESSUMMIT), the owners of this website, is an entrepreneurship empowerment outfit. Through seminars, workshops, training and mentorship programmes we empower business entrepreneurs. So, feel free to contact us for your entrepreneurial challenges including business cessations.
Check us out on this site to find out what we can do for you. We are professional accountants, tax managers and business consultants. Our years of industry experience will help you so much.