Conducting Search on business name file @ CAC
Every registered business name has a file in CAC. As a matter of fact, the history of your business conduct with CAC is in this file. That is why you can demand for a certified true copy of your business name records. In fact, that's why Conducting Search on business name file @ CAC become very important.
In fact, there are many business owners who don't know when last they rendered the last annual returns. If you have this type of issue, you can only confirm it if you can get at the file domiciled at CAC. A lot of people loose their documents and may not know what documents they need to have or update. By the time you get at your file at CAC everything will become clearer to you.
Reasons for conducting file search:
As a matter of fact, there are reasons for checking what is inside your business name file in CAC. There could be;
Need to confirm the exact name of the business
To confirm when last you rendered your annual returns.
Confirm the nature of business registered
A verification of a partners business activities
To conduct a check on a third party business
Confirm who and who are the partners, where applicable
In this regard, you will need to get at the partnership deed.
And for more other reasons.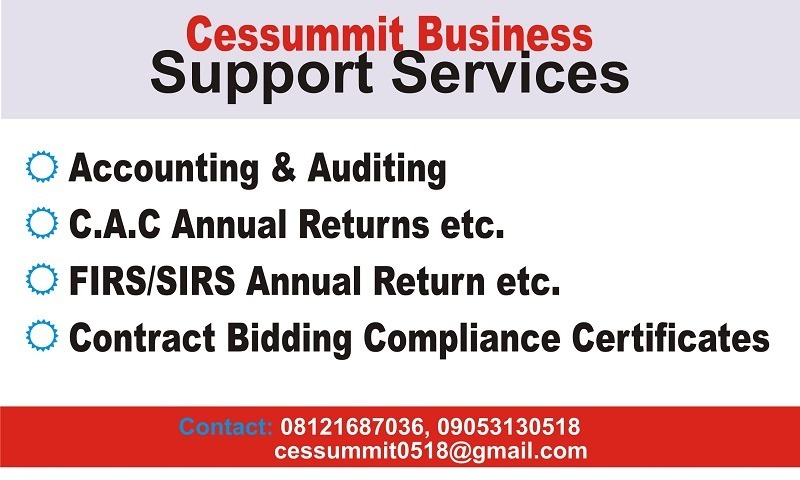 Requirements for conducting file search of business name:
For this to happen, you have to present a duly completed search application form. You also need to pay the required fees.
Would I advise that you get a professional to do this for you?
READ ALSO:
Conducting Search on business name file @ CAC – The Processing:
In fact, this is a post incorporation exercise. It takes not less than 4 hours to do this at CAC. And where what you want are so many, it takes longer time. But we can help you out. If you don't have details of information on your business name file, you may not know how to conduct the business lawfully. That's why you need help. Don't look at the extra cost of hiring a professional to do this simple thing. The fact, is that it may cost you more, if you don't do this now. In that case, just pick your phone and call +234 9053130518 (office time)/ 08121687036 or email to cessummit0518@gmail.com.
Our goal @ Conducting Search on business name file @ CAC
As a matter of fact, Complete Entrepreneurship Summit (CESSUMMIT), the owners of this website, is an entrepreneurship empowerment outfit. Our goal is to help out every entrepreneur in need of information. In fact, through seminars, workshops, training and mentorship programmes, we empower business entrepreneurs. So, feel free to contact us for your entrepreneurial challenges including file search of your business incorporation documents at CAC.
Check us out on this site to find out more things we can do for you. We are professional accountants, tax managers and business consultants. Trust us. Our years of industry experience will help you so much.
We would like you to please help us share this to reach your contacts. Somebody may need it.