RICE MILL PROCESSING BUSINESS PLAN IN NIGERIA
Rice Mill Processing Business Plan in Nigeria has other elements such as Rice Plantation and distribution business plan. Then, there are others like feasibility study on Rice plantation, and how to start a Rice production business. Therefore, check out for feasibility study on rice production in Nigeria, how much it costs to set up a rice mill in Nigeria and executive summary of rice farming business plan. Whichever one you desire, this is a template adaptable for it. However, where professional attentions are needed, don't hesitate to contact us.
Furthermore, this is a sample of Rice Mill Processing business Plan in Nigeria. It gives you all you require for Grant and Bank Loans applications. In fact it's structured for Management Road Map and concept note. In addition, it's excellent for Proposal writing and Competitions analysis etc. Also, the feasibility segment gives you the projections for the business prospects. Rice Mill Processing business is a lucrative business that requires strategic planning to begin. In fact, you will require professionals from CESSUMMIT for start-up coaching, mentorship and Business Plan Implementation, right from the onset. We advise you get them involved from now.
The following is the sample rice mill processing business plan you required now as a start-up.
EXECUTIVE SUMMARY
This Rice Mill Processing Business Plan in Nigeria is for Complete Rice Plantation. It is located at No. 15 Forest Street, Area 20, Mbu, Enugu State, Nigeria.
Complete Rice Plantation is a start-up Rice Plantation that is involved in planting, growing, harvesting and production of quality and affordable rice paddy. The target had been consumers in the East Geopolitical zone of Nigeria. This business plan is for Rice Mill Processing to support Complete Rice Plantation production value chain. As a matter of fact, our sample production shows that our products re hygienic, rich in vitamins and of super quality. We have ensured that our products meet industrial standards.
RICE MILL PROCESSING BUSINESS PLAN IN NIGERIA Objective:
Our Rice Mill Processing business has the following objectives –
To complement the activities of our already existing Rice Plantation business.
Harvest in the most efficient way the paddy.
Installation of a modern rice milling plant
To process to achieve the sales growth targets
Pursue aggressive gains in market share and average monthly revenue in the years ahead – targeting 25% annual growth in turnover.
Pursue aggressive marketing strategies.
Double the number of institutions and corporate bodies who demand our products
Expand local demand for our processing plant
To achieve steady net profit in the years of operation. With 25% turnover growth per year.
Install management capacity capable of curtailing costs and meeting sales targets,
And, to provide quality sales and after sales service
To maintain a competitively fair and best possible prices
Our Goal:
For the Rice Mill Processing plant, our goal is to be the leading rice paddy and processed rice in our target market environs.
Our Vision:
In addition, our vision is to provide a one-stop location for accessing excellent and high quality rice in a desirable and conducive environment while offering products at competitive prices.
The Mission:
The Mission for Rice Mill Processing Business Plan in Nigeria is to exceed the customers' expectations by providing high quality products and exceptional customer care services in a caring and loving manner.
RICE MILL PROCESSING BUSINESS PLAN IN NIGERIA Products:
Our products and services are –
High quality Paddy and processed rice
High vitamins and hygienic rice
Produce and package delivery services
Supper Customer Care Services
Fair prices
Consultancy Services
OWNERSHIP PROFILE
John Emmanuel is the Sole Proprietor. He holds B. SC. in agricultural engineering from Federal University of Technology, Owerri. He has over 10 years of industry experience.
Management Team:
John Emmanuel holds B. SC. agricultural engineering from Federal University of Technology, Owerri. He has over 10 years of industry experience. He is our Project Management and Certified Business Consultant. He will be in-charge of our daily business activities.
Mrs. Anoyi – (B.SC Economics) – has over 15 years industry experience. These include experiences in business management, banking operations and business start-up dynamics. As a renowned banker, she is experienced in financial management of businesses and overall business growth and development. In fact, he is our business development strategist and strategic consultant.
RICE MILL PROCESSING BUSINESS PLAN IN NIGERIA Competitor Analysis:
We have taking notice of several patches of rice plantations locally managed in and around our operation environs. Notwithstanding, we are optimistic that people will buy from us because of the following reasons:
Quality processed products,
Good relationships with vendors.
Hygienic processing facility.
Availability of the latest, state-of-the-art oil production systems
Outstanding customer service
Faster processing duration
Fair prices with discount offers
Large production capacity to accommodate local farmers processing needs.
What we brought into the Industry:
As a matter of fact, with experts in business start-up dynamics, financial management of businesses and overall business growth and development strategies, we bring the following into the business –
Impact of educational skill and practical experience,
Capacity to consistently provide excellent and high quality paddy and processed rice.
Modern techniques for processing rice paddy
Therefore, we present valuable processing skills that make us occupy reasonable share in rice production value chain.
Quality processed products,
Good relationships with vendors
Our personnel bring into operation, marketing and promotional skills,
RICE MILL PROCESSING BUSINESS PLAN IN NIGERIA INDUSTRY ANALYSIS
In Nigeria, the main rice producing states are; Ebonyi, Kaduna, Kano, Niger, Benue, Taraba and Borno. The followed by Enugu and Cross River. In 2017, Nigeria's rice, paddy production was 9.86 million tonnes. That is an increased from 353,000 tonnes in 1968 to 9.86 million tonnes in 2017. That means average annual growing rate of 9.76%. Click here
Rice is classified as Asian rice. It's botanical names is Oryza sativa. While the African rice is known as Oryza glaberrima. It's a cereal grain that grows in swampy areas. Such as in regions with high rainfall but can still be grown in areas with little rainfall through the use of water-controlling terrace systems. It's sensitive and requires lots of care and attention to grow well. It takes about 120-200days after planting depending on the areas and other factors for the grains to get ready for harvest.
Local rice cultivation is largely by small-holder farmers. These also get involved in paddy processing by traditional manual means. Very few small scale mills exist. Local rice production and milling is characterized by low capacity and quality issues.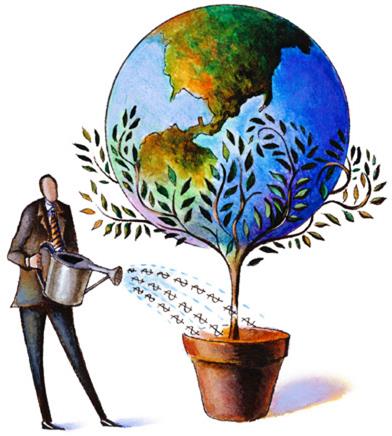 READ ALSO:
CALL FOR COMPLETE PACKAGE
For your comprehensive Rice Mill Processing Business Plan in Nigeria, contact us on +234 9053130518 or email cessummit0518@gmail.com. The comprehensive BP will include detailed financial analysis.
CESSUMIT run a complete Entrepreneurship Seminar to help individual entrepreneurs and organizations learn how to:
generate business ideas,
document their start-up processes
and incorporation,
set up good internal control system,
Write and implement Business Plans.
In fact, we can help you write a detailed, strong and winning business Plan for any purpose. As CAC accredited consultants we register your businesses one hand. And, as chartered accountants we audit and produce your annual financial statements and make your tax returns. You can contact us immediately.