Biz Start-up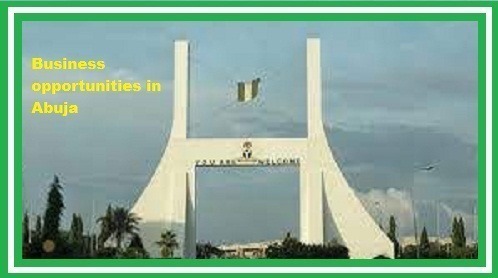 Business opportunities in Abuja
Business opportunities in Abuja – Abuja is gradually becoming a business hub, as there are fast-growing businesses in Abuja that can generate a respectable amount of income. Also, you can start a lucrative business in Abuja with small capital and still earn your money. In this article, we will show you daily income businesses in Abuja, food businesses in Abuja, and other businesses that can thrive in Abuja. Furthermore, as the population in Abuja is on the rise, the city has become one of the best locations for business.
Cessummit.com business tip:
Do you require assistance with Travel & Tours, Business mentoring, and Loans & Grants? Contact us immediately at cessummit.com. Also, We help with CAC registrations and provide a business owner with a well-written business plan and comprehensive business feasibility analysis. Furthermore, cessummit.com comes up with a complete guide to entrepreneurship just for you. Add this page to your bookmarks!
Business opportunities in Abuja
Abuja is one of the greatest cities in Nigeria for conducting business. Aside from being one of the cities with the highest population growth in the nation, it is also one of the safest and best places for doing business. Nigeria's capital, Abuja, is home to most of the federal government's ministries and parastatals, embassies from many nations, international corporations, banks, and other large and small businesses.
Fuel Station
You may think this is already over saturated, but you will be amazed that there are still places in Abuja where you have to drive for minutes before you can get fuel.
Therefore, you can be a direct stakeholder in the lucrative oil and gas industry, and you keep making good money, especially if you keep to the FG approved prices like BOVAS and Rano oil among other top fuel marketing companies. It is a high capital intensive business but very lucrative.
Business opportunities in Abuja
Selling Agricultural Products
There are hundreds of Abuja residents who can't farm but have the resources to easily pay for good food and farm produce. Not just that, you can go into the supply chain of agriculture products and food packaging business, take orders from people and supply the goods. It does not require a very high capital to start and it is very lucrative because it meets the people's daily needs.
Grocery Store
Aside from edibles like bread, butter, fruits, and so on, people must also get products like soap, body lotion, etc. If you operate a grocery store in popular places in Abuja like Lugbe, Jabi, Gwarinpa, Asokoro, Maitama, and Jahi among others, you will be amazed at the number of customers you will keep attracting.
Business opportunities in Abuja
Real Estate
Return on Investment on real estate investment in the FCT is phenomenal. And you why it is so? It's the seat of power. Abuja is the home (at least for four years) for elected federal lawmakers and their arrays of political aid. These people need homes and accommodation when they relocate to the FCT. This is one of the reasons real estate investment is the new oil well there. Thankfully, real estate firms like GText Global, PWAN and other whales in Nigeria's real estate sector are already tapping into the opportunity.
Construction Company
If you are still wondering what lucrative business opportunity you can exploit in Abuja, then you may want to start a construction company here. Indeed, a construction company is another big thing in Abuja. Abuja keeps developing in different ways, for obvious reasons. And what is development without the building of different superb structures? Many are building different residential structures all around the place.
Imagine winning a contract to build government-sponsored edifices? An investor interested in real estate can even do business with your construction company. The opportunity is pretty wide here.
Business opportunities in Abuja
Hospital/Clinics
Why do most of the political office holders and wealthy individuals travel to the UK, America, Spain and Germany for medical attention? Because of the insufficient medical facilities in Nigeria.
This has paved the path and necessity for private-owned hospitals and clinics. Thus, operating such healthcare ventures is beneficial to humanity, and they fetch money to the investors also.
Transportation Company
One of the most lucrative sectors you can come across in this part of the world is the transportation sector. Of course, before the advent of the likes of Uber, many serious enlightened investors keep ignoring the transportation sector. Since a vehicle is a simple available means of transportation, they simply utilize the one they can afford.
You can decide to operate a taxis business in Abuja, or simply invest in Uber vehicles. If you want to make more money, you can also invest in luxurious buses for long-distance travel.
Building Materials
Another nice business idea you should give attention to in Abuja is the sales of building materials. We already talked about how Abuja is growing and developing in leaps and bounds, and how there are usually different structures being built by construction firms to serve different purposes.
This has paved the market for sale of building materials. While you can start small and grow, it gets easier for you if you have big resources to splash on this venture. Additionally, you can have connections with building contractors by giving them discounts for patronizing you.
Business opportunities in Abuja
Computer Sales and Repairs
There is hardly any modern firm or SME you find around without a computer, it makes a whole lot of things efficient and effective. There are certain jobs that can't be done without having PC. And since many people in Abuja can easily afford this, you can then start a business that revolves around selling computers and employ computer engineer as your business expand.
Security Company
As the security situation in the Northern region of Nigeria becomes more fragile, the FCT is not excluded, though that's the headquarters of security outfits in Nigeria because of the concentration of politicians in the place.
But that's not to say there are no lapses, as such starting a security outfit in Abuja would be a brilliant business decision.
Security Dog Breeding
Another business idea in Abuja is by breeding dogs for security purposes. It is one of the lucrative business opportunities for men. The FCT is the seat of political billionaires who can spend any amount to secure their property in addition to security guards on the ground.
Top security dogs you can breed and sell include German shepherd, Rottweiler, Doberman, and Tibetan mastiff among others.
Business opportunities in Abuja
Catering Services
It is something already popularly known that there are many Nigerians that love parties and enjoyment. Hence, a weekend will hardly pass without seeing parties in different places – weddings, birthday parties, and so on.
Unlike in some parts of the world, one prominent thing attached to our own big parties here is mass cooking.
Event Hall/Tent Rentals
As stated above, there are usually different events happening in Abuja every now and then. You should know many people in this city have the money they can throw around to host different events to suit different purposes.
Security Installations & Services
You can decide to concentrate on security installations and services if you want to, and you can still expect good profits monthly. If you have huge capital, you can even be a seller of these security devices and systems (CCTV cameras, car trackers, and so on). You can sell and help your customers with installations, at an extra fee.
Business opportunities in Abuja
Restaurant
While there are already several restaurants in different parts of Abuja (and many of them have been doing well too), you can still operate a successful one anywhere you desire, with the right strategy that would attract customers with ease. Everyone doesn't have the time to cook. But then, even if they will be eating out, they still want to eat at a nice place.
Foreign Language Institute
There are several foreigners living in Abuja because of the concentration of embassies and High Commissions in the FCT. Some are doing so for official purposes. Some are working for the government, as well as different private coys. Thus, you can create a business that revolves around helping them learn to speak our languages. Do you know there are foreigners always fascinated by the pidgin English language? Such won't mind paying hugely to learn how to speak any local language.
Also, you can make the institute an all-inclusive one. For instance, even Nigerians interested in learning French or German or Spanish, can still come and do so in your institute.
Commercial and Residential Cleaning Services
Let's start from homes. In many homes in Abuja, both men and women are very busy working-class people. Most of them hardly have time to take care of their household, hence, patronising the services of those that can help them out.
Apart from private homes, there are several offices in Abuja that pay to keep the environment tidy.
Business opportunities in Abuja
Private Tutor
Lastly, you can become a private tutor. This is particular for young intellectuals who probably don't have a lot of money for very big businesses right now. If you are academically sound in a certain discipline and have a passion for teaching, you should be able to get families that can employ your services to tutor their children at home.
This is usually easier for science students who can teach complicated subjects like Mathematics, Physics, Chemistry, and so on.
Social Media Manager
Social media has created a lot of opportunities for those who have mastered the dynamics in the social space and that can use it to mould and shape the opinions of its users.If you're one of them, Abuja would be a great place for you.
Dry Cleaning
Not everyone has the time to wash their own clothes. The truth is, since there are many working-class folks in Abuja, many do not have the time to wash, thereby creating a business opportunity for dry cleaning business.
Crèche/Daycare
You can also start a creche or child daycare center where parents can keep their children while they are at work. This is a very lucrative venture, because Abuja people are love their jobs, for the married who don't like interference with work from their children will probably keep them where it will be easier for them to face their jobs.
Business opportunities in Abuja
Fashion and Beauty Business
Spa & Beauty Services- You can also start your own spa or beauty parlour where people can get a massage and relax after the days labour.
Fashion Design – This is part of beauty business. If you know how to design with local fabrics in a big town like this, you will soon be a millionaire.
Included here, even though may have been classified somewhere else are hair car salon shops and products, Perfume business, boutiques business etc.
Football Viewing Center/Lounge
You can start your own football viewing center today and make serious money. Ever considered football fanaticism a chance to make a living? If yes, a great crowd of fanatics are out there to help you. The chance to make money from men and women who are passionately supporting football is just a step away. And the step is on smooth soil. Viewing centers are no longer what it used to be in the past. Smart investors have found a way to spice things up and create a sports lounge where people can come and watch football matches and relax with their friends at the same time.
Hotel
Hotels are one of the highly lucrative businesses in Abuja. The city entertains plenty of visitors all the time, and not all of them have places to stay. Hotel accommodation will do just fine because you can start small and grow big in no time.
Warehouse
Since Abuja is not an industrial city, many companies bringing their products for sale in Abuja will need a warehouse to keep their goods before distribution to other parts of the city. These companies pay substantial amounts of funds to keep their products in the warehouse.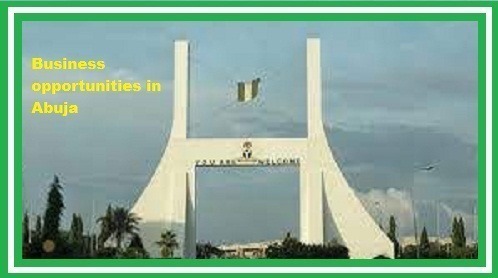 Business opportunities in Abuja
Read Also:
Conclusion: Business opportunities in Abuja
Finally, on Business opportunities in Abuja. This article has shown you the different businesses you can do here in the capital city of Abuja. Also, we can give you a good business plan and help with CAC registration. Furthermore, we can help with travel & Tours, Loans, grants, certification program and more. You can reach us today at +234 905 313 0518 or cessummit0518@gmail.com for more information.
Business opportunities in Abuja