UK International Students Part-time Jobs: Highest Part-time Paying Jobs. These are jobs that help you sustain yourself while studying in UK. It's a general thing that human need is insatiable. Therefore you need a job to keep on being comfortable. So, whether you are on scholarship or self-sponsored or family-sponsored, you still need to keep hope alive. Another reason for a student working is to acquire some kind of work experience for future reference and building ones CV.
Cessummit presents UK International Students Part-time Jobs: Highest Part-time Paying Jobs from the entrepreneurial point of view. We see it that you are in school to learn skills for entrepreneurship. Therefore, what we present here are those facts that will really help you succeed. So, think as an entrepreneur while going through this write-up. The entrepreneur things about success. He thinks about profit or loss.
Best paying part-time jobs for students in UK
As a matter of fact, here are the best paying part-time jobs for students in UK. It also gives full details of part-time jobs salary in UK for international students. Our facts are based on the minimum wage in UK per hour currently for international students. Some of these jobs are listed and followed are also some descriptions of the jobs. That's to help you make informed decisions.
Related Topics:
Do you consider for UK International Students Part-time Jobs: Highest Part-time Paying Jobs?
Dog Walker.
Private tutor.
Mystery shopper.
Proof-reader.
Product tester.
Market researcher.
Translator.
Babysitter.
And others that follow;
Job Descriptions:
Dog Walker:

The love for pets in this country has presented itself as job opportunities. It's a type of job that fits around your schedule. It pays well and helps you keep fit!
As a matter of fact, the going rate is between £8 and £14 per hour, per dog. That means if you can handle more than one dog at a time your hourly rate becomes one of the best for a student in the student part-time job market.
Just make a local flyer or a website advert to create awareness for dog owners.

Private tutor:

Do you have a skill? This can make money for you. I know one person who has fashion design skill who is making money now in UK. Can you be one of such. In fact, with some some good connections you can have a global audience.
Do you also know that the music skill you leant in the church can also feed you in UK? A relation got to America, and what promoted him was his ability to pay a musical instrument. So, if you can play a musical instrument you could give lessons in person or online by signing up to Music Tutor. Again, your hobby can be marketable too. So, if you have a hobby that you're really good at, you can create a video of it and therefrom start teaching others for money.
As you can see, being a private tutor can be lucrative. In fact, you can earn anything from £15 to £30 an hour. This will be more, if you have more trainees to handle. And if your teaching is online, you can do better.
Mystery shopper:

Do you love shopping? Can you move about? There are those who can not stay at a place all the time. Then becoming a mystery shopper is the job for you. The added pleasure is that you get paid and you get a free meal or get to keep what you have bought.
Proof-reader:

I like this! This job is for those who a fond of picking out spelling and grammar mistakes. And for those who like ensuring text reads well. This job pays well too. In fact, you can expect to be paid £15 per 1,000 words. For this job in UK you may wish to register with websites such as People Per Hour and Fiverr. You can also join groups on Facebook. On the other hand, you may wish to advertise your service via your universities job board. Here, students who want their coursework proofread will need you.
Product tester:

As a matter of fact, those in cessummit.com like this so much. Do you know why? I tell you! A product tester would have good knowledge of several products' production processes.
And in addition, you money from simply telling companies what you think about their product, service, website or app by becoming a product tester.
To get this job, you can sign-up to platforms such as User Testing and get paid around £7.50 to review website and app navigation which typically takes 20 minutes. Consider signing up with other companies such as Bzz Agents and The Insiders, for product or service testing jobs.
Market researcher:

This is another good one. It really has the advantage of exposing you to several market scenarios which could help you build your career.
This is another job you get paid for having an opinion on product or services market audience and research analysis. Can you sign up to Qmee, Swagbucks and Branded Surveys in UK for this? As a matter of fact, the surveys can take a few minutes and you could earn up to £5 per survey.
Translator:

This is for one who is proficient in more than one language. If you do, this then could be your passport to earn money whilst you study. You can earn 10p per word you translate by signing up to ProZ and Translators Café.
In fact, a more interesting way and potentially more lucrative is to become a translator for people coming to the UK for business or for a holiday and need assistance.
You can join a Facebook groups for this. You can also drop some information about it in embassies. In fact, you can leave your details with hotels and travel agents. Again, this could bag you a £100 a day.
Babysitter:

Ladies are welcome here. In fact, for them, being a babysitter in the UK is a great job for female students. It's features is that it's flexible, pays well, and you get to meet British families and learn more about the local culture.
This job you can get by advertising your services directly to local people. Therefore, ask your British friends if they know any local families in need of babysitter. Usually, families pay by the hour and £12-£15 is not too bad. In addition, some good ones will sometimes pay for your taxi home and your evening meal.
You can also sign-up with an agency for this. However, you may need to get something called a Disclosure and Barring Service check. This is to confirm you are fit to work with children and this costs £23. You will also need to have a valid National Insurance number.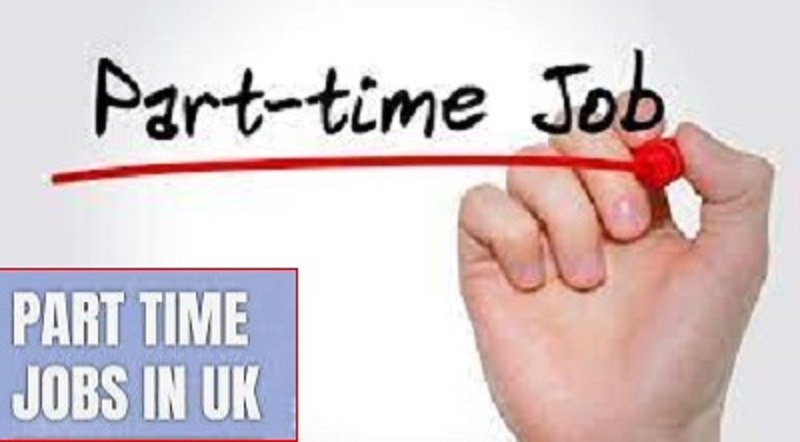 Recommended Topics:
Photographer:

This is also entrepreneurial. Cessummit will like to promote it. This involves selling your best photos to photo libraries. Alamy has a student contributor scheme whereby you get 100% of the sale price for your image for two years. Do you know that images sell for as much as £70? Do you also know that depending on the quality and demand for your image you could get £400+ for it?
Furthermore, if you can take decent photographs or create content on your mobile phone, then register with EyeEm and Foap and upload your images and video content for businesses to license.
Do you know you can also respond to briefs from creative agencies and businesses on both EyeEm and Foap? What you do here is to take a photo or create video content that meets their brief. And if this is good and used you could earn hundreds of pounds.
University Ambassador:

Many universities require huge number of students to be admitted each session. This is why they engage university ambassadors. You will simply be to participating in social media live chats with prospective students.
So, do you love your university? Could you convince prospecting students to study in your university? Well, then you could become one.
Pay varies from university to university. However on average you can expect to get at least £8 an hour.
Read Also:
Conclusions on UK International Students Part-time Jobs: Highest Part-time Paying Jobs
Narrated above are the UK International Students Part-time Jobs: Highest Part-time Paying Jobs. It's good you get equipped with one skill or the other before you travel for your studies abroad. That will help you get something doing to assist yourself while studying.
This webpage is always updated, therefore, you are advised to bookmark it for future updates. If you share this post to reach your contacts, you will also be linking with us for updates.